Regarding online poker, 888 Poker NJ and PokerStars are two of the biggest names. Players can play their favorite card games on these platforms from the comfort of their own homes. How do they compare, though? In this article, we'll go deep into online poker. We'll compare two of the biggest companies, 888 Poker vs PokerStars, in the field in several important ways.
100% Deposit Match Up To $1,000 + Up to $75 in Tournament Tickets
100% Deposit Match Up To $1,000
100% Deposit Match Up To $600 + $25 On The House
888 Poker vs Pokerstars: User Experience
User satisfaction is paramount to the success of any digital product, and online poker is no exception. 888poker in USA and PokerStars have friendly, simple interfaces that are a breeze. There are, however, distinctions between the two.
Playing on 888 online poker is easier on the eyes, as their platform features a more modern and minimalistic style. It sets them apart from other online poker sites. In addition, there is a helpful beginner's guide on the site for those just starting. However, PokerStars' interface could be busier, which can be off-putting for specific users. The site, however, has additional choices for personalization, which may attract the interest of expert gamers.
888 Promotions and Pokerstars Bonuses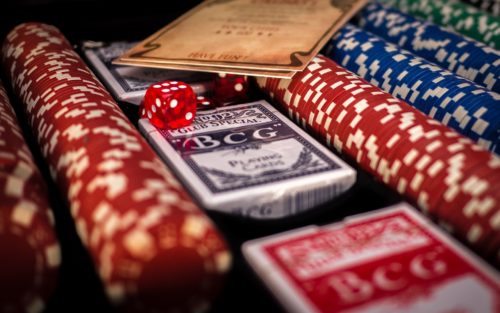 Promotions and bonuses are a significant draw for online poker players. They can help boost your bankroll and provide additional opportunities to win big. 888 poker promo and PokerStars offer a range of exciting promotions and bonuses. However, in some instances, there are differences between the two.
888 poker welcome bonus stands out with its generous bonus of up to $400. This 888 poker bonus code matches your first deposit 100%, which can help to double your money. 888 poker tournaments in addition to its other offerings to the players. These tournaments can help players build their bankroll without risking their own money.
PokerStars online also offers a range of promotions and bonuses, including a welcome bonus of up to $600. However, this bonus will surpass your first three deposits, which may be less appealing to some players. PokerStars also runs regular promotions. One example is their popular Sunday Million tournament, which has a guaranteed prize pool of $1 million.

Game Variety
Game variety is another crucial factor when choosing an online poker platform. PokerStars is the clear winner in this category, as they offer more types of poker than any other platform. The platform includes popular options like Texas hold 'em, Omaha, and stud. Additionally, it provides more unique variations like Badugi and 5-card draw.
888 poker app also offers various games but must match up to PokerStars. However, 888 poker online has some unique features. One example is BLAST poker, a four-handed, hyper-turbo game with a randomly-determined prize pool.
Mobile Experience
888 poker New Jersey and PokerStars offer mobile apps compatible with iOS and Android devices. These apps allow players to access their favorite games on the go. The mobile software for 888 poker games provides a more fluid gaming experience and is easier to navigate. In contrast, Poker Stars also offers a compatible mobile app for iOS and Android devices. The app's design makes it simple for users to browse between different games and tournaments.
Playing on "PokerCam tables" is a one-of-a-kind feature exclusive to the 888 poker app. Players at these tables can view their opponents live via webcam, increasing the intensity of the competition.
Although 888 Poker US mobile software is more intuitive than PokerStars', both provide a smooth and enjoyable playing experience. Multi-tabling, hand replays, and chat tools are available in 888 poker New Jersey and PokerStars' software. Additionally, it makes it simple for players to switch between games and tournaments.
While both apps are compatible and provide features necessary for mobile play, 888 poker app is more intuitive. It offers a unique feature that makes it stand out from the competition.
Customer Support
Customer support is sometimes optional in online poker, but it may make a big difference if you have problems. As a result, it's worth investigating and comparing the support options of 888 online poker and PokerStars offer. 888 poker online and PokerStars have dedicated customer support teams to assist you with any problems or concerns.
888 Poker NJ has a more comprehensive support system, which includes live chat, email, and phone support. It ensures that you can get help with any issue, big or small, promptly and efficiently. Poker Stars also has a suportive team, but their support is primarily more on email. Despite their fast response times, some players may need more live chat and phone assistance. You can go to their online poker website to ask more. 888 Poker and Poker Stars have extensive FAQs and email assistance for questions and difficulties.
Conclusion
In conclusion, 888 Poker and PokerStars offer many great features for online poker players. Both systems include user-friendly interfaces, mobile apps, and customer support teams to assist gamers.
Regarding game variety, PokerStars is the winner, offering more types of poker than any other platform. For those looking for a more comprehensive selection of games, PokerStars NJ may be the way to go. You can visit their website to check pokerstars.com.
On the other hand, 888 Poker has a more modern and sleek design, making it easier on the eyes. Additionally, its mobile app is easier to use and includes "PokerCam tables" to observe opponents through a webcam.
Both platforms have a lot to offer in terms of promotions and bonuses. But 888 Poker stands out with its generous welcome bonus of up to $400 and daily free tournaments.
The choice between the two comes down to personal preference and what qualities are essential to the gamer.
888 Poker vs PokerStars FAQs:
Is 888 softer than PokerStars?
The tournaments on 888poker are also likely to be more accessible. Even though PokerStars tournaments have more casual players, 888 is preferable for huge stakes.
Is 888 poker trustworthy?
It's not true that 888 pokers are not legal and fake. It can seem like that because online poker moves so quickly. A site like 888 offers online poker deals hands three times faster than a live game. And it can be ten times faster if you play Snap poker.
Which is better GGPoker or PokerStars?
Pokerstars has a much more comprehensive range of players than GGPoker. Players in medium and high-stakes tournaments don't qualify for Pokerstars, and micros only have a few chances to play.
What is the minimum deposit for 888 poker?
The lowest initial buy-in at 888poker is $10.
Is 888 a fast withdrawal?
Requests to withdraw money are with the hand of three business days after the date of the request. However, Gold VIP members (only in the casino) can start within one business day.
Can you withdraw money from 888poker?
Yes. To get money out of your 888poker account:
Open the software and sign in.
Click on "Cashier" and then on "Withdraw."
Just enter your information and click "Withdraw."