NJ Online Poker
– September 2023 –
NJ Poker have better odds, fast and secure cash-out. Lower limits and are 100% regulated for safe and legal play.

Best Online Poker In NJ
New Jersey has become the 2nd state in the USA to legalize casino gambling in the year 1976. It has become the central place for NJ online poker and poker live scenes in the northeast of the country.
100% Deposit Match Up To $1,000 + Up to $75 in Tournament Tickets
100% Deposit Match Up To $1,000
100% Deposit Match Up To $600 + $25 On The House
Here in CasinoWatchNJ, we will cover here the updates, reviews, bonuses, guides, and the legalities of New Jersey Online Poker Sites and the best online poker NJ.
But continue reading to learn more about all the things you need to know regarding NJ poker sites.
FREQUENTLY ASKED QUESTIONS ABOUT OUR POKER SITES AND SIGNUPBONUS
Below we have some of the most common question asked about our poker sites, signup bonuses and general information.
List of NJ Online Poker Sites
BetMGM Poker
The third Borgata-licensed poker site, BetMGM Poker, debuted in 2017 under the playMGM brand. The NJ gambling online operating system is the same as its sibling sites, PartyPoker and Borgata. Of course, since its casino and sportsbook site is a huge success, indeed, their Poker site is another hit. So register now for a new account at BetMGM and enjoy their generous promotions!
888 Poker
When you say poker, 888 consistently ranks on top of the list of the best NJ poker sites authorized and licensed poker sites in the United States. Additionally, 888 controls all official online poker in Delaware. A combined player pool with New Jersey and Nevada provides 888 a leg up. If you want to try your luck on cards, head on to 888 now and sign up for an account!
Borgata Poker
Live poker is a massive attraction at the Borgata, which organizes several high-profile New Jersey poker tournaments all year. With the help of MGM and PartyPoker, gamers may enjoy the highest and one-of-a-kind online poker adventure! However, Borgata Poker has exclusive bonuses and deals not available on the PartyPoker app.
PartyPoker NJ
Borgata Poker and BetMGM Poker share the same network as PartyPoker NJ. The online poker operator has collaborated with Borgata for its online poker license. Over the last several years, PartyPoker has made outstanding contributions to its software and keeps on improving up to this day. Currently, gamers now have access to far more intuitive poker software due to the company's recent relaunch.
There are currently seven poker sites that are active in New Jersey.
Here are the following:
BetMGM Poker NJ
PokerStars NJ
888 Poker NJ
Borgata Poker NJ
PartyPoker NJ
Pala Poker NJ
While there are 7 different poker site that is active in New Jersey, some of them operate in the same network.
BetMGM Poker NJ
Originally named as playMGM, BetMGM opened up in New Jersey in August 2017.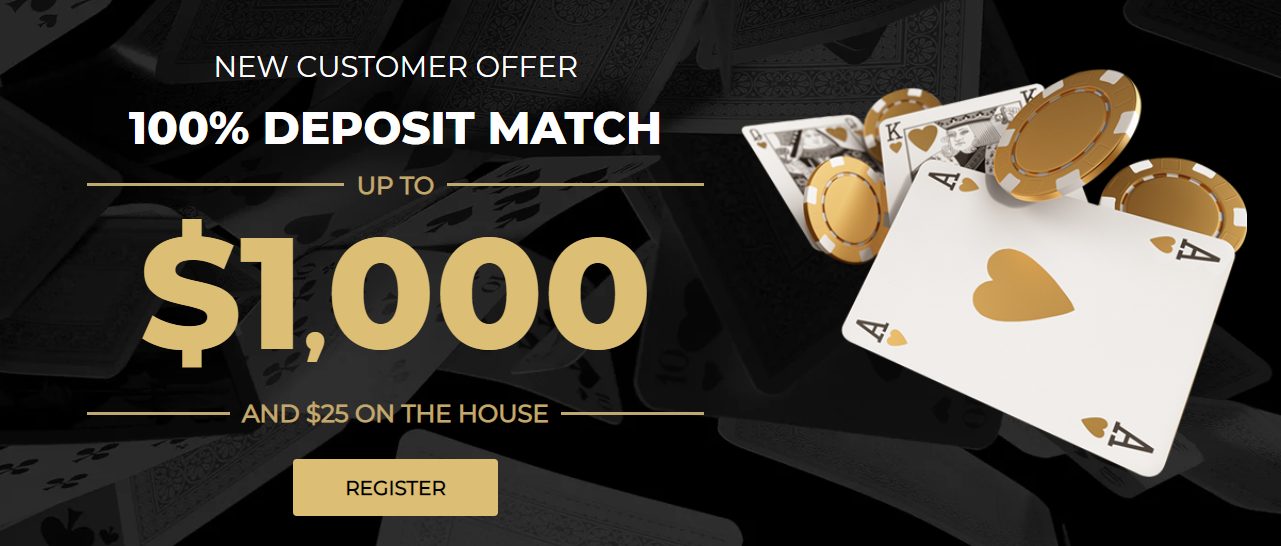 Actually, BetMGM uses the software of the GVC network and which they also provide:
Multi-table tournaments
Sit & Go's
7-Card Stud
No-Limit Hold'em
Limit Hold'em
Pot-Limit Omaha
Omaha Hi-Lo cash games
BetMGM operates in the same GVC Holdings network as Borgata Poker and partypoker NJ, which means that they share the same player pools. The only difference between the 3 NJ poker sites is their promotions, branding, and the tournaments that they do.
A $25 Bonus will be rewarded for signing up on BetMGM. Players will also get a 100% Match Bonus of up to $1,000 if you will deposit in BetMGM.
PokerStars NJ
PokerStars is one of the major brand names when it comes to the online poker world and is the one leading the market around the globe. They launched their website for online poker in New Jersey with plenty of surprises and attractions for players in March 2016 under the Resorts Atlantic City's online gambling license.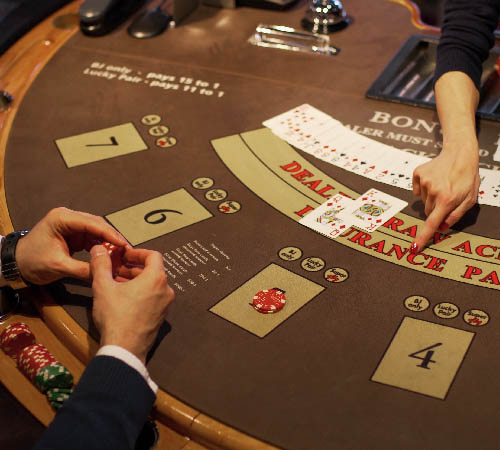 Their site offers:
Multi-table tournaments
Sit & Go's (single table tournaments)
7-Card Stud
No-Limit Hold'em (real-money tournaments and cash games)
Eight-Game Mix
2-7 Triple Draw
Pot-Limit Omaha (real-money tournaments and cash games)
More about PokerStars NJ
They were the best NJ poker site and was leading the New Jersey market for a few months, but that changed when WSOP (World Series of Poker) New Jersey entered the fray. While they have been constantly fighting for the No.1 spot in the NJ authorized gaming sites, PokerStars has been appreciated by the players around the globe and especially the ones in New Jersey for their awesome software experience.
For PokerStars Bonuses, players who will deposit can get $30 in Free Play and can also qualify for a 100% Match Bonus of up to $600. For their free play bonus, it includes a $20 Bonus Money and a $10 in Spin & Go's tickets.
On top of that, players will also get a free pass into a $5,000 depositor freeroll and 1 million in play money chips.
888 Poker NJ
888Poker NJ is one of the first online poker NJ sites that launched when online gambling was legalized in the state of New Jersey. Their site offers No-limit Hold'em and Pot-Limit Omaha only. You can also find cash games, sturdy multi-table tournament schedules, and Sit & Go's.
888 provides the software for WSOP.com and shares their players with them in a multi-state compact through their own network. But they have also been a regular sponsor of World Series of Poker events in Las Vegas, Nevada which includes major events like the WSOP Online Circuit Super Series.
Players who joined WSOP Online Circuit Super Series can win rings from the tournament and could compete for the interstate compact tournament with Nevada and Delaware players.
The company gives bonuses to players every Sunday by joining the $200 Big Sunday tournament which guarantees a prize pool of $10,000.
Borgata Poker NJ
Borgata Poker NJ also launched the day when internet gaming is legal in the state of New Jersey. They share their player pools with partypoker NJ and BetMGM NJ online poker sites
because the three of them are under the same network.

Their poker site offers:
Multi-table tournaments
Cash Games
Sit & Go's
7-Card Stud
No-Limit Hold'em
Limit Hold'em
Pot-Limit Omaha
Omaha Hi-Lo
More about Borgata Poker NJ
Their site was known for running online satellite tournaments successfully for its extremely famous seasonal live tournament schedule at the Borgata Atlantic city poker tournaments. It also includes the World Poker Tour (WPT) events and other major tournaments.
The East Coast Poker Tour will have live events in Borgata, MGM National Harbor in Maryland, and MGM Springfield in Massachusetts. It was announced by MGM, the property owner of Borgata Poker.
There is also a great addition to the tour which is the BorgataPoker.com online qualifiers, but the Coronavirus pandemic put a hold of those plans.
BogataPoker also gives free $20 Bonus by just signing up on their online poker site.
Partypoker NJ
Partypoker NJ also launched like the rest when online gambling was legalized in New Jersey. Their site is also one of the most recognized online poker brands in the world but most especially in New Jersey.
They have partnered with the World Poker Tour for a long time and is co-producing their live events around the globe. However, both companies transferred to more online WPT events due to the Coronavirus pandemic.
The player pools for partypoker is also being shared with BetMGM and Borgata Poker. But, as of June 2020, they only offered legal online poker and real money poker NJ.
PartyPoker New Jersey offers players:
Multi-table tournaments
Sit & Go's
7-Card Stud
No-Limit Hold'em cash games
Pot-Limit Omaha cash games
Online Series Festivals
Players hoped that there would be more things to come from partypoker because last June 28, 2020, partypoker held together with WPT its WPT Online Poker Open with a $400 championship and with a whopping $300,000 guaranteed prize.
Partypoker provides their New Jersey players with a free $25 Bonus by just signing up on their site.
WSOP NJ
World Series of Poker or WSOP.com by Caesars Interactive Entertainment was launched last 2013 when the New Jersey online gambling market opened up, together with their iGaming partner, 888poker. They were a slow starter in the legal NJ poker sites market in New Jersey, but then grew later for being recognized as truly as being the World Series of Poker.
By now, they are at the top spot of the best NJ online poker market, overtaking PokerStars in mid-2018. WSOP New Jersey is also working in the same network with 888poker, which means that they share both player pools in the state.
Both 888poker and WSOP from the state of New Jersey also share their player pools with WSOP in Nevada and 888 in Delaware. Because of that, the New Jersey players are enjoying that major advantage of playing from WSOP NJ.
WSOP.com offers:
Multi-table tournaments
Cash Games
Sit & Go's
Blast Sit & Go's
No-Limit Hold'em
Pot-Limit Omaha
Omaha Hi-Lo
Pala Poker NJ
Pala Poker in New Jersey isn't really considered as one of the major players in the market of online gambling in the state. It officially launched on June 6, 2017, and it's owned by Pala Band of Mission Indians, the first tribal operator in the state.
Their site offers:
Cash Games
Tournaments
Sit & Go's
Fast-Pala (a fast-fold game PalaPoker.com brand)
However, Pala Interactive's online poker site has only a few amounts of players and it's actually a rare one for a free poker online site since it only opens during late afternoon and evening hours. Cash Games start at 5 pm while tournaments start at 6 pm, but then it closes by 1 am.
Is online poker legal in NJ?
As mentioned before, the state of New Jersey has become the second state in the country to legalize casino gambling in the year 1976. It was approved by its citizens as part of their rare mechanism of urban development in the City of Atlantic.
But Online Poker and Casino games have been legalized by the state in 2013 and is now the massive market for internet gaming in the United States.
In short, yes, real-money online poker is legal in New Jersey. But you have to make sure that you are playing on a regulated NJ poker site.
A glimpse at New Jersey's online poker laws
A2578 or, as commonly known as, the online gambling bill, was signed into law by Governor Chris Christie on February 26, 2013.  The bill governs the online poker and online casino operations of the state of New Jersey.
How does the bill govern online casino operations?
As a matter of fact, DGE (Division of Gaming Enforcement) issues licenses and provides oversight for operators of online gambling in New Jersey which is authorized by law. Basically, the law permits the establishment to provide division-tested online casino and poker games to users or players who are at the legal age of 21 and above and is physically present in the state.
By November 2013, online poker sites have launched in New Jersey.
Can I play PokerStars in New Jersey?
Yes, you can. PokerStars is available in New Jersey since March 2016. PokerStars is one of the major brand names when it comes to the online poker world and is the one leading the market around the globe.
Can you play poker online with friends?
Yes, you can play poker online with or against your select group of friends.
To play online poker with your friends, you have to firstly, choose the same site in the browser or app on the mobile. Secondly, by creating a Private Room that only you and your friends know the private information of the NJ poker rooms.
And lastly, you invite your friends into the private room that you've you created or they invite you to the private room that they've created.
You and your friends can also join manually into the private room if you guys know the private information (room name and password) of the room.
What is the largest online poker room in NJ?
For us, the largest online New Jersey poker rooms would be WSOP New Jersey or also known as World Series of Poker. We chose WSOP.com because it has the largest cash game player pool in New Jersey.
Aside from that, their site is the only poker site in New Jersey with the power to offer online satellites into live WSOP tournaments in Las Vegas, Nevada.
Big prizes, awesome tournaments and events, good software use, plenty of bonuses, and leading the online gambling market. So what more can you ask for, for an online gambling site?
NJ Poker Apps
Over the last few years, the trend in online poker software has accommodated mobile players even more. The best free online poker app makes it simple to play a quick game on a smartphone or tablet.
Legal online poker operators have embraced mobile best free poker apps to provide a convenient poker experience. 
Real-money poker apps are designed to accommodate players who prefer to play on their phones instead of desktop computers. On-screen, you'll find simple gameplay features and easy-to-navigate tournament lobbies. Simple one-handed movements and fast finger motions are examples of these.
It does not imply that you must forego most of the whole online poker encounter. On the contrary, poker apps have included almost everything available on the desktop client software. In addition, the lobby and tables provide a more detailed view, allowing for more vertical scrolling to locate event tables or other options.
NJ online poker players will find all the events they expect from NJ online poker sites and a secure and safe system for handling their accounts and hand histories.
Poker Tournaments NJ
Atlantic City Poker tournaments in New Jersey have gotten better over the years. So when Stars showed up in 2016, online Poker tournaments brought a wealth of experience to the industry. Major festivals, like the New Jersey Championship of Online Poker (NJCOOP), go above and beyond what is available on a site's weekly MTT schedule.
Indeed, these festivals are a huge draw because they offer various events with prize pools exceeding $1 million. WSOP.com has replied with online events since PokerStars NJ raised the bar. Furthermore, partypoker has recently collaborated with the WPT to bring world-class festivals to the Garden State.
Every week, dozens of fantastic MTTs (multi-table tournaments) are available to online poker players in New Jersey. Every Sunday, WSOP.com and 888 provide a $200 buy-in and a variety of events for the whole week. They also collaborate on events such as the Online Circuit Super Series, the Spring Online Championships, and Money May.
Borgata and PartyPoker collaborate to bring you the per week Sunday $35K, a $215 buy-in event with a guaranteed prize pool of $35,000 every Sunday. A weekly $109 Phased Tournament with a $100,000 pledge is also available on the site. A daily $10,000 assured event with a $109 buy-in is also available to players.
Tournament fans will find weekly events with buy-ins to suit every budget. In addition, there are several other Sunday majors, such as the $200 Sunday Special, which has a $15,000 guarantee.