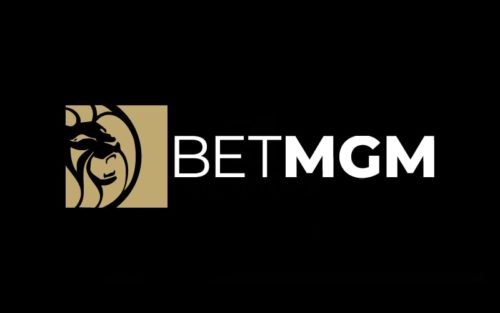 Last month, BetMGM completed some back-of-house technological changes to its New Jersey online sportsbook and casino app. However, the "scheduled maintenance" took a little longer than intended.
The previously announced strategy was implemented in six states, including New Jersey. However, for one of the giants in US online gambling, the changeover was anything but seamless. Users of New Jersey sportsbooks and NJ online casinos also expressed their displeasure.
BetMGM NJ Informed Clients of Upcoming Maintenance
Players at BetMGM Sportsbook NJ and BetMGM Online Casino NJ were unable to place bets for the most of August 28. Similarly, users of the online sportsbook in Arizona, Illinois, Iowa, Massachusetts, and Tennessee will benefit from the stated changes.
A random Monday in August is usually the best day to update a sports gambling app. The sports calendar slows down in the late summer as recreational gamblers prepare for football season.
The official beginning of the 2023 US Open Tennis Championships was on this day. On August 27, BetMGM users received an email titled "Important Update: Scheduled Maintenance on August 28," which stated:
"Scheduled Maintenance. We're going to take a quick break to optimize your experience. We'll be back soon with more action. Please be informed that our app and website will be offline for an extended period on August 28th in Arizona, Illinois, Iowa, Massachusetts, New Jersey, and Tennessee due to scheduled maintenance. Thank you for your understanding. We'll tell you when we're back online; you'll be able to play right away!"
Users who are Dissatisfied with BetMGM Responds
Users in Pennsylvania, Colorado, Michigan, and Indiana, according to Bonus.com, were occasionally incapable of accessing their BetMGM accounts that day. These states had completed the technological changes earlier in the year.
Several online sports bettors resorted to social media to express their displeasure. The biggest criticisms were the timing of the phased update along with the perceived lack of transparency.
What kind of sports book has "planned maintenance" for hours during the day? #betmgm

— Aldo (@aldotheapachee) August 28, 2023
According to first-hand stories and numerous unverified remarks on social media, most New Jersey users could not access BetMGM for most of the day on Aug. 28. One X (previously Twitter) commenter highlighted that maintenance took longer than expected in states that upgraded earlier. BetMGM would be "better to just say that."
Not sure I've seen a Sportsbook be down for maintenance as long as @BetMGM has been down. #SportsBetting #GamblingTwitter #BetMGM

— Whiskey Bets (@WhiskeyBets_) August 28, 2023
Nonetheless, BetMGM completed its plans in New Jersey and elsewhere. The online provider has been concentrating its efforts on consolidating multiple state apps into one digital wallet and account for all consumers. In other words, BetMGM customers are able to use the same account regardless of which legal jurisdiction they are in.
Customers previously had to create unique accounts and provide financial and personal data for separate logins across many jurisdictions. Along with the previously stated states, New York, Kansas, Mississippi, West Virginia, and Virginia have all finished the BetMGM migration procedure.