Mlife Rewards, the loyalty program that delivers unique advantages at MGM Resorts around the country, has partnered with Borgata Online Casino! Every time you wager on Borgata casino online, they will transform your current status to the corresponding M life Tier Level. And, of course, you'll earn more tier credits.
When you register in their casino, you will automatically become a member of Mlife Borgata. This rewards program is tailored especially for existing Borgata online players. Another exciting offer from Borgata free casino. Now that it is open to all Borgata free casino players, that means you'll get essential privileges at the world's most luxurious casino resorts.
100% Up To $1,000 First Deposit Bonus + $20 on Sign Up
Benefits of the M life Borgata rewards include specialized sportsbook windows, tailored offers, reduced and comped stays, and many more. In addition, Borgata Online Loyalty Store members may also take advantage of exclusive discounts and perks.
Borgata Online Casino Rewards & Advantages
Freeplay
You'll be automatically eligible for unique FREEPLAY promos and incentives from participating casinos as an M life Rewards Borgata member. Insert your M Life Borgata rewards card into any of your preferred slot machines. You will be able to view your current Mlife Rewards Borgata balance and play for free.
Express Comps
You will earn Express Comps by playing slots and video poker. It is the quickest method to comp yourself at Beau Rivage, Gold Strike Tunica, and MGM Grand Detroit. You may also earn Borgata Online Casino rewards Express Comps for table gameplay, depending on your average wager and time played. Through any M life Rewards Destination, redeem Express Comps for hotel rooms, eating, entertainment, M life Moments, and more.
Holiday Gift Shoppe Points
In addition to your other Borgata casino online rewards and advantages, you'll earn Holiday Gift Shoppe Points as a member of M life Rewards. Earn one Gift Point for every slot point you collect at any M life Rewards locations in Las Vegas and redeem them for jewelry, gadgets, and more at our fantastic year-end shopping event. So all year long, you'll be working for a lovely Christmas from Borgata rewards casino!
Point Play
Every time you play your favorite slots or video poker machines, you will earn points. Choose the POINTPlay® option from the menu at any slot machine to redeem your Points for FREEPLAY® at theborgata online. Try this on slots, or convert your Points to even more Express Comps.
After my Borgata rewards login, they will be assisting you in choosing a secure four-digit PIN. And they will also explain to you how to manage your account at the slot machine using the game's keypad. They will also walk you through the M life Rewards menu if you come to the M life Rewards desk.
100% Up To $1,000 First Deposit Bonus + $20 on Sign Up
M life Borgata Online Casino Tier Benefits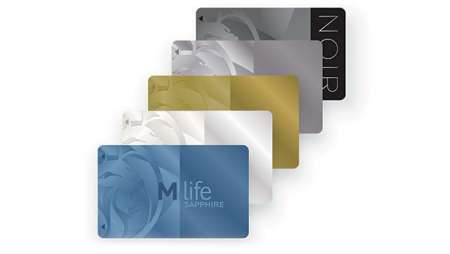 Tier Credits propel the M life Borgata casino rewards. You grow closer to the following membership tier with each Tier Credit you earn. You may earn Borgata online casino rewards through playing video poker, table games, and slot machines. Also, you will earn points through spending money on restaurants, hotels, spa treatments, and entertainment.
Sapphire Membership
Up to 24,999 Tier Credits
Earn M life Rewards Points and Express Comps that You may use at any M life Rewards location.
MGM Resorts Mobile App1 provides exclusive access to mobile check-in.
On mlife.com, you may get personalized offers and room discounts.
Pearl Membership
Up to 25,000 Tier Credits
You will enjoy all benefits from the Sapphire level.
Extended expiration and a 10% bonus on points earned by playing slots.
Lining at buffets that participate on a particular lane.
Gold Membership
Up to 75,000 Tier Credits
You will also get the advantages of a Pearl member.
A bonus of 20% on points earned while playing slots
You will be prioritized at the front desk during check-ins at the hotel
In Las Vegas, you and a guest will get VIP access to select nightclubs.
Platinum 200,000 Tier Credits
Up to 200,000 Tier Credits
You will also get what a Gold member gets, but, of course, there's more.
Playing slots earns you a 30% bonus on your points.
You will get valet and taxi services priority access.
You will also enjoy a yearly complimentary cruise on Royal Caribbean or celebrity cruises2 for qualifying members.
NOIR Membership (Invitation Only)
This ultra-elite membership gets the best from all of them
Playing on slots grants you a 40% bonus on your points.
Hotel and restaurant reservations are guaranteed if made in advance.
You will also receive a complimentary luxurious limousine service to and from the nearest airport with an additional hotel stay.
100% Up To $1,000 First Deposit Bonus + $20 on Sign Up
Borgata My Rewards FAQs
How can I get money rewards from the Borgata online casino?
Sign in to your online account, go to the cashier's withdrawal area, and request the amount you want to pick up at the cage.
What are the ways to earn Borgata online casino Mlife reward points?
Each time you play slots or video poker machines at MGM Resorts, you'll earn M life Rewards points. Spending on the M life Rewards Mastercard will also make you M life Rewards points. You may use m life Rewards points for free slot play at MGM Resorts. Pick POINTPlay from the menu at any slot machine to do so.
What can you do using my Borgata Express comps?
Food, hotel stays, entertainment, beverage, spa treatments, and retail shopping may all be paid for using express comps. In conclusion, everything you could charge back to your hotel at an MGM resort, including the room itself, may be paid for using express credits.