In the state of New Jersey, nearly every online bookmaker offers all popular sportsbook payment methods. We've searched for the most popular NJ sportsbook payment methods and compiled a list to assist you in choosing the best one for you.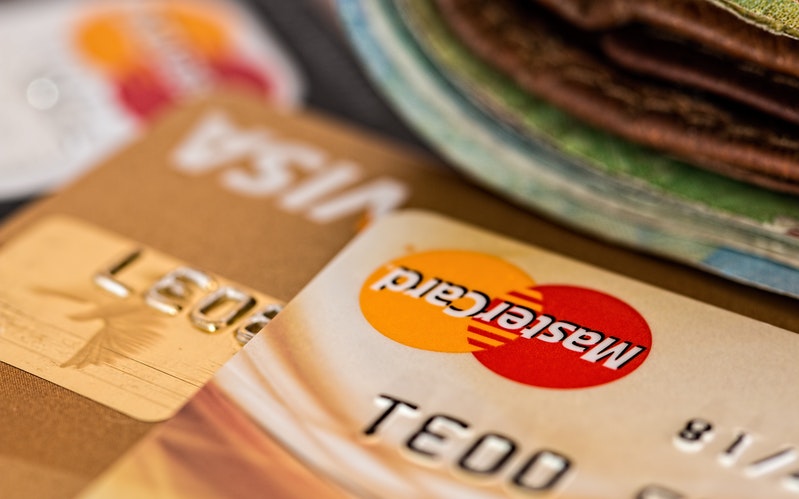 NJ Online Sportsbooks offer a variety of deposit and withdrawal methods for you, depending on your preference. For beginners, an easy and safe way to make your payments and secure your bets is to use a credit or debit card. For the more experienced gamblers, e-Wallets like Neteller and Skrill are the most popular options. Check below our list with the most popular NJ sports betting online payment methods.
Bank transfer
Bank transfer is a form of payment frequently used by online gamblers to carry out their financial transactions quite easily. All New Jersey sportsbooks accept this deposit method. It's quite an easy option if you don't have a credit card. However, the processing time of the transactions is a disadvantage, as it can take a few working days to complete. So, if you are in a hurry, it may be recommended to use other payment methods.
Credit and debit cards – Mastercard/Visa
Debit and credit card payments are one of the most popular ways to make sportsbook deposits. It's a very quick, easy, and effective method, and is accepted in all NJ sportsbooks.
Debit cards are a perfect option for players who prefer to avoid accumulating debt. This type of card allows you to top up your account using cash that is available in your bank account.
Most sports betting sites in NJ accept MasterCard, American Express, Visa, Electron, and Maestro Debit.
Paypal
With a global presence, PayPal is also widely used as an online payment method. It has a popular bulk payment feature, which allows a single bulk payment to send money to multiple recipients simultaneously. PayPal offers a secure and global platform for making payments. By choosing PayPal to place your online sports bets, you join 203 million customers who already pay for their purchases without sharing credit card numbers or bank accounts with suppliers. PayPal has become widely accepted and many sports betting sites accept PayPal, including in NJ.
Cash at Cage
This payment method consists of hard cash deposits to the betting windows or cashier cages at brick-and-mortar casinos and race lounges. It's safe and convenient and available on every NJ sportsbook. Note that you must be physically present to use casino cages.
Neteller
Neteller is arguably the most popular e-wallet option on the market, offering its services to a wide variety of gambling sites. Until some time ago, it was the only electronic wallet option available for online bets. Most New Jersey online sportsbooks accept Neteller deposits.
Skrill (Moneybookers)
Formerly known as Moneybookers, Skrill is an e-commerce company that allows online payments and money transfers. With a focus on international low-cost money transfers, Skrill is available for online betting sports transactions and regular online transactions. It is not as popular as Neteller in New Jersey sportsbooks.
Ach Payments (e-checks)
Like standard physical checks, e-Checks are a safe and reliable option, but much faster. E-checks are processed through Automated Clearing House (ACH). All you need to do is to introduce the checking account number and withdraw the funds directly from your bank account.
PayNearMe
This is one of the best NJ sportsbook payment methods if you are skeptical about using your credit cards in online transactions. PayNearMe offers you the possibility to deposit money at any convenience store near you. All you need to do is use their PayNearMe system and add funds to your online accounts.
Cryptocurrency
Cryptocurrencies have gained popularity in online sportsbooks, making online betting safer and easier for players anywhere in the world. Cryptocurrencies like bitcoin, litecoin, ethereum, and dogecoin have made it virtually impossible for criminals to intercept a player's transaction and take money out of their wallet. However, only a few NJ sportsbooks offer this option.
What is the best NJ sportsbook payment method for you?
It has never been easier to enjoy the excitement of a sports bet right from your home as it is today. With so many online options, you have the opportunity to find sportsbook platforms offering several payment methods. Ultimately, it is up to you to assess which method best matches your expectations, budget, location, and all other parameters.