The premier online gambling company, PlayUp Sportsbook NJ has set its foot in one of America's hottest sports betting markets. After acquiring Colorado, they are proud to announce that they have finally secured their New Jersey state, gambling license.
In India, New Zealand, and Australia, PlayUp Sportsbook has been providing Horse Racing, Sports Betting, and Daily Fantasy Sports (DFS) since 2015. Now that it has expanded its markets in the US, this sportsbook provider has a lot to offer its bettors.
This is excellent news for NJ bettors since it is another addition to the list of best online sports betting companies. In conclusion, bettors are now always on the look for the best NJ betting experience and because of that PlayUp in New Jersey could experience challenges in being unique among the other NJ sports betting sites.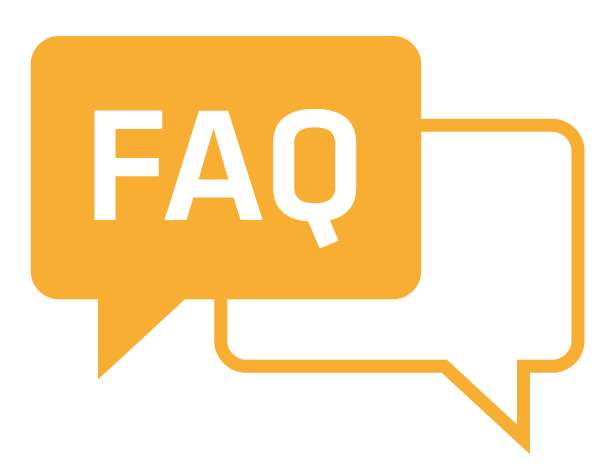 About PlayUp Sportsbook
Part of PlayUp's mission is to provide an atmosphere of fulfilling, fun, and exciting sports betting. In fact, to attain this, they are utilizing only the best online betting technologies for their platforms. In addition, PlayUp New Jersey Horse Racing Track and Sports make sure that their bettors are having the best and world-class betting experience.
PlayUp is constantly improving its brand for its bettors' satisfaction. They see to it that bettors will also have that connection and deeper understanding of the games they love. Indeed, PlayUp is fueled by the desire of meeting their bettor's expectations.
Recently, PlayUp is running its cloud-based online gambling software which is proven resilient and innovative. They are offering their bettors Esports, Fixed Odd Sports Betting, and Fixed- Odds Horse Racing. Also, PlayUp is hosting Australia's biggest Daily Fantasy Sports prize pools.
Moreover, PlayUp's largest market is in Australia where they are popularly recognized as a DFS provider.
Is Running A Sportsbook Legal?
Running a Sportsbook is legal, however, they must abide by the state's laws and regulations regarding gambling. In fact, running a sportsbook outside the state's jurisdiction is illegal. Also, it is a crime for a person to take part in an unauthorized or illegal sportsbook.
PlayUp Sportsbook in New Jersey
According to statistics, there was a rise in the percentage of online bettors each year in New Jersey. To sum up, this positive news makes the state a good market for PlayUP Racing Global Betting.
With a population of about 9 million people, a total of $361 million was gambled on online sports betting. Compared to the previous year, there was a 28% increase.
However, for PlayUp Sportsbook NJ to secure its license, they made a deal with FR Park Racing, LP (FRP). Freehold Racetrack is a certified sports betting operator under Freehold Raceway Park Racing, LP. It is owned by Penwood Racing, INC. Penwood is also in association with Greenwood Racing INC, Penn National Gaming, Inc., and Parx Casinos and Parx Racetrack.
Press Statements From PlayUp and Parx Casino
The Parx Casino Online, Senior Vice President of Interactive Gaming and Sports said that;
"Parx Casino is happy to partner with PlayUp in New Jersey as they debut their international expertise of online sports betting in the United States,"
Clearly, both Parx casino events and Playup Sportsbook is celebrating their new partnership. Also, the PlayUP USA CEO, Dr. Laila Mintas also made a statement saying,
"We are very excited about the partnership with two excellent brands – Parx Casino and Penn National. So we are looking forward to establishing PlayUp as a strong and innovative sports betting brand in the U.S. Also, we are working to launch in New Jersey in the first quarter of this year".
In addition to that, the PlayUp Sports Global CEO Daniel Smic also said,
"This is great news and another positive result for our business. We are building strong foundations of technology, systems, and partnerships which will enable us to pursue our plans for rapid growth. We look forward to continuing to leverage our industry knowledge and innovative thinking to offer our clients the best possible betting experience in Australia and the US."
PlayUp Sportsbook Online Promotions and Mobile App
During the press release of PlayUp Sportsbook NJ, there was no statement yet regarding if the sportsbook will be releasing a mobile app. Also, there were no announcements made regarding their bonuses and promotions once it is launched.
Like the other NJ online sports betting sites, players would expect promotions and bonuses, especially for new players. However, we expect to have the latest update about their promotions regarding welcome bonuses and rewards.
Can I Download the PlayUp Sports Betting App on My Mobile Phone?
For the PlayUp Sportsbook mobile app, it is expected to be more likely compatible with both top operating systems. Usually, unlike iOS devices, Android users might not be able to download the app directly from the Play Store.
However, they must go through the PlayUp NJ online sports betting website to download the mobile sports betting app from there. Furthermore, online sports bettors in NJ are expecting the mobile app to be free to download. Just like the other best sports betting sites in New Jersey.
How Do I Cash Out on Sportsbook?
If bettors get lucky and want to withdraw their winnings, they can always claim their winnings through the 'Cashier' option. From there, they will be given options on where to withdraw their money from. However, before sending a withdrawal request, players must make sure to use the information they used in the registration.
Another tip for faster approval on withdrawing funds is to use the same method they used in depositing.
Best Sports Betting Sites in New Jersey
While waiting for the PlayUp Sportsbook NJ launch, there are still other online sports betting sites that are worth checking for! Bettors can find out more about them at our Casino Watch NJ Sportsbookreview.com.
Generous promotions and FREE money await New Players once they sign Up for a new account! So be sure to check them out!
Up to $1,500 Back in Bonus Bets
10 x $100 Second Chance Bets
2nd Chance Free Bet Up To $500
Your First Bet Is On Caesars Up To $1,000