Unibet NJ Sportsbook App has a simple yet user-friendly design. It will not astound you, but accessing Unibet is easy for everybody.
It tends to mean that Unibet can provide bettors with a sports betting app that includes top Unibet odds, a variety of betting options, live betting, and live streaming. More details will be available here at CasinoWatchNJ.
Unibet NJ Sportsbook App Download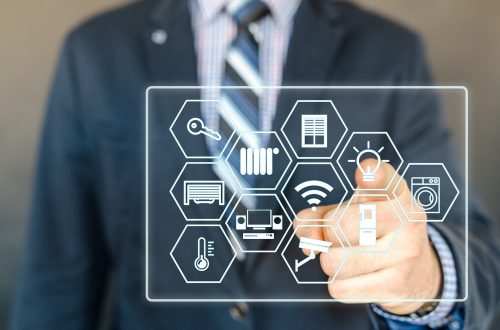 Unibet sportsbook, Unibet casino, and poker are accessible through their website and app. Additionally, the mobile application is compatible with all Android and iOS devices throughout New Jersey.
Unibet is constantly updating its app and interface to the most recent versions.
Because of Google Play restrictions, the installation process for Android users is a little more tricky. They do not permit real-money games in their establishment.
However, to download the app for your Android device, go to nj.unibet.com on your mobile device. Set up your device to temporarily allow "unknown sources" from the security section in the settings app. Download the app by pressing the download link at the top of the page or clicking here.
Please keep in mind that the app cannot be downloaded in Google Play and can only be downloaded from the Unibet website.
It will be successfully installed on your gadget if you follow the installation process.
In comparison to Android devices, the download for iOS users is somewhat convenient and straightforward. The mobile app is available on the website and the Apple App Store.
Unibet Sportsbook App Interface
Many new live bets are displayed on the homepage, along with Live Now and Starting Soon. You will not get a lot of graphic design, so there are not many moving components, which are both upsides. The left side will be the navigation menu, from which you can switch between sports and markets.
Unibet's mobile app is divided into five categories, making it easy to find everything:
The "Home" screen displays the most important games that are taking place that day, as well as other Unibet bonuses. These are typically football-related, but they combine the best four bets and then show how much money you can earn by placing bets on each output.
"In-Game" wagering allows you to place bets on live games that are being played in live time.
The "All Sports" section enables users to view the 39 various sports Unibet offers for betting on the app. The selection is a pretty good number since very few sportsbooks offer this many sports to wager on.
The "My Bets" menu displays all of the games on which you have already wagered.
The "Search" menu enables you to search for anything on the Unibet app.
The presence of live streaming directly from your mobile gadget is the app's main feature. It is undoubtedly one of the primary reasons many people use the Unibet NJ app, and it works exceptionally well. Of course, the games and sports that you receive will vary, but you'll be thrilled to hear that they include a handful of high-profile games and matches from various sports. In addition, those with accounts and have placed a bet on that market can access the stream for free.
Unibet Nj Sportsbook Bonuses and Promotions
When you sign up with Unibet, you will receive a fantastic sign-up bonus. They offer a $10 sign-up bonus just for registering, as well as a 100 percent deposit match up to $500. It is a deal you should reap the benefits of, so make sure you have at least $500 in your account. You can use the free $10 sign-up bonus to play at the online casino. It makes it possible to find out different games and see which ones you enjoy the most.
Unibet NJ FAQS
Is it legal to gamble on Unibet in the state of New Jersey?
Yes, Unibet debuted in September 2019 in collaboration with Hard Rock Atlantic City.
Is it possible to use the Unibet Sportsbook and Casino in the same app?
Yes, Unibet allows you to bet in both the sportsbook and the casino from the same app. In addition, Unibet's all-in-one app enables you to switch between the two sections without leaving and entering a different app.
Is Unibet's security up to standard?
Unibet has an excellent security system, so you don't have to stress about your money being stolen or someone tampering with your profile. In addition, Unibet has been granted permission to operate in New Jersey and is being closely monitored by the Division of Gaming Enforcement of the State of New Jersey (NJDGE).
Is Unibet in NJ?
Unibet Sportsbook & Casino is licensed by the Division of Gaming Enforcement of the State of New Jersey.
Is Unibet NJ legit?
In Indiana, New Jersey, Pennsylvania, and Virginia, Unibet sportsbook is a fully legal and safe betting service.
Is it legal to bet online in NJ?
Mobile sportsbook applications enable you to wager from anywhere inside New Jersey's borders, making in-person and online sports betting lawful.
Does Unibet have an app?
Download and install the Unibet Sports app right now and experience the thrill of online sports betting for yourself. The Unibet Sports app offers everything, including the greatest odds and improved promotions for all forthcoming events.