In the world of sports betting, What is BTTS Betting mean? So what exactly does the term "BTTS" mean? Football is currently one of the major sports for betting, making some of the markets bookmakers offer for football matches very appealing to punters.
This article will cover all you need to learn regarding the Both Teams to Score (BTTS) betting strategy. Continue reading to learn how the system works, the sub-types of this industry, and the winning strategy when playing in this market.
Up to $1,500 Back in Bonus Bets
10 x $100 Second Chance Bets
What Exactly Does the Term "BTTS" Betting Mean?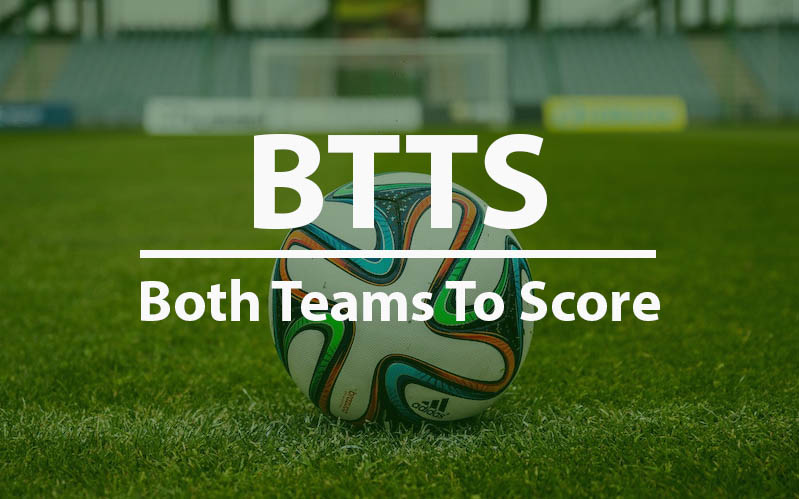 The term "BTTS" in sports betting pertains to "Both Teams to Score." This one is relatively simple.
Do you believe both teams would then score during a game? If so, you should bet on "Yes."
Do you believe either team will fail to score in a game? If so, you should place your bet on "No."
As the name implies, players betting on this market primarily predict whether both opponents will score a goal during the game.
You need to understand a handful of things if you are new to BTTS betting. First, if you bet on both teams scoring, as long as both teams score, you aren't required to worry about the number of goals scored in total or the full-time result.
It is also important to remember that BTTS betting relates to goals scored during the regular 90-minute match. Therefore, it means that extra-time or penalty shootout goals do not count.

Wagering on BTTS (Both Teams to Score)
When it comes to football betting, there is more significant than one Both Teams to Score option. You can also bet on the markets listed below:
No draw if both teams score/win if both teams score
The BTTS No Draw bet is a multiple bet. That is, two outcomes must occur for one to occur. You must predict whether both teams will score during the game and which team will win. It is similar to both teams scoring and winning. Bet365 is the bookmaker that introduced the world to this betting market, offering the best odds in that category.
Both teams must score in each half
Both teams must score in halves of the game to win this wager. Alternatively, some Sportsbooks only allow Both Teams to Score in the first or second half. However, because these markets are difficult to predict, the odds are stacked in the person's favor. If the outcome is favorable, they will win significantly compared to their stake.
Over/Under for both teams
This bet merges Both Teams to Score and the Over/Under markets. To win the wager, you must correctly predict both outcomes (whether both teams might score or not. Whether the bookmaker's total number of goals is over or under a predetermined amount). It is also a problematic wager, but distinct bookmakers can provide different types of odds, so keep an eye out for the best odds.
In-Play Betting on Both Teams to Score
Some bookmakers also provide live betting on the Both Teams to Score market or sub-markets. If you use any of the bookie's features, such as Cash-out or Edit bet, during a live event, you skillfully increase your chances of winning. Still, acting quickly in these situations would be best because the odds can change in a split second. If you cash out after the odds have changed, you won't be going back, and you could lose some of the money you wanted to cash out.
Why Is the Market for Both Teams to Score So Popular?
There are multiple reasons for the popularity of BTTS betting. The first reason is the market's simplicity, which makes it simple for gamblers to understand and integrate into their game.
The second reason is that gamblers can base their BTTS choices on statistics, simplifying research.
The third reason is easygoing bettors who enjoy placing wagers on matches they watch on weekends or holidays.
Finally, BTTS picks are ideal for accumulator betting because bettors frequently place the exact BTTS pick on multiple matches and combine them into one accumulator ticker.
Betting Strategies for BTTS
The BTTS betting strategy relies on identifying football teams that fit into one of two categories. The first category includes teams playing open-attacking football. In contrast, the second includes teams with a defensive approach and playing games with fewer goals.
You may employ the following strategies to categorize teams into one of two groups:
Teams with a positive or negative BTTS record

Teams that excel in offense

Teams that play in high-scoring or low-scoring leagues
What are the benefits of a BTTS Tip?
A Both Teams To Score tip provides you with access to our tipsters' wealth of knowledge. Before making their decision, our experts sift through every piece of BTTS statistics at their disposal. Check out our thorough match predictions if you want to do some of your research.
The bets themselves are entertaining! Their main advantage is that the tension builds up until the final whistle. The agony of a last-minute goal destroying your bet has passed, but the pleasure of a late strike is higher than ever.