A casino game's standard "payback" ratio is known as return to player (RTP). The phrase describes slot machines and table games found in physical and internet casinos, such as blackjack and roulette. Considering a game's Return to Player in casinos may be helpful when attempting to maximize win possibility. Therefore savvy casino gamers check the Return to Player rates before playing a new game.
Top New Jersey Online Casinos of 2023
100% Deposit Match Up To $1,000 + $25 On The House
100% Up To $1,000 First Deposit Bonus + $20 on Sign Up
Up To $100 Cashback + $30 Free On Signup
1x playthrough requirement
50% Deposit Match Up To $1,000
100% Deposit Match Up To $1,250 + 2500 Reward Credits®
What is Return to Player?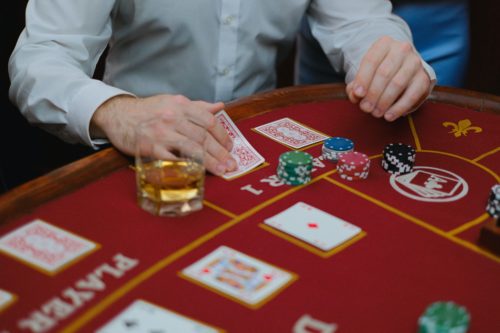 The other half of the house edge is Return To Player. The proportion of bets that the casino anticipates will be repaid in full to customers, or refunded, is known as the RTP, as the name suggests.
RTP, which means Return to Player, is a percentage determined by averaging at least 1,000 game plays. It is meant to represent the overall performance a player might anticipate from a casino game.
Naturally, the rate will fluctuate in the near term when gamers go on winning or losing streaks. But everything will eventually balance out, and a game should stay true to its predicted RTP.
In simple terms, a game with an RTP of 90% will pay gamblers $90 for every $100 wagered on it. The identical game with an RTP of 90% is thought to have a winning hand of 10% since the NJ online casino anticipates keeping $10 of that.
What is Return to Player Rates?
Contrary to popular belief, determining the ideal RTP % for an NJ online casino is relatively simple. Just divide the whole winnings (or payouts) on a specific game by the sum staked by those same participants. You might be shocked to learn that they didn't determine the number based on the performance of a particular game. Instead, tens of thousands of times per short time, computer algorithms that spin the reels or play rounds duplicate it. Nevertheless, this offers the most exact measurement while reflecting several gamblers' experiences.
But, it might be a little more challenging to determine the return rates of some casino games. The RTP in table games like roulette, blackjack, baccarat, poker, video poker, and craps is influenced by individual bets or their wagering methods. Non-skilled gamers who could score on a higher hand in blackjack, where a lot of skill is required, might lower their return percentages. Nevertheless, have a look at the top RTP game statistics below.
93% to 99%- Online Slots
97.30%- European Roulette
94.74%- American Roulette
99.40%- BlackJack Table

NJ Casino Games with High RTP
Blackjack has the greatest RTP of whatever game on any site, a recurring trend throughout many online casino games in New Jersey. But a top choice can be video poker. Because of this, blackjack variations are the finest games available at NJ gambling websites.
Slot machine RTP may also be high, although it is uncommon to get much more significant than 97 percent.
It's also why playing a table game like blackjack at an online casino would make it slightly pricey for you to fulfill the wagering requirements for a bonus.
To get you started, have a peek at the games with the highest RTP ambling on the top NJ casino sites:
Casino Return to Player Rates FAQs
What is RTP in gambling?
Percentage Return To Player (%RTP) can be conceived as the portion of machine play fees that are later returned to the player as rewards. According to the category, various compensation amounts are offered by game consoles.
What is RTP in slots?
Slot machines with high RTP give you at least 95% or more, per the expectation of seasoned gamers. So even inexperienced players and small bettors won't choose such alternatives if a slot is earning less than it is usually thought to be more challenging to play.
What does high RTP mean in gambling?
RTP is computed by dividing the sum of all RTP player payouts by the entire value wagered. So, for instance, if your game's RTP is 97%, players will eventually receive $97 back for every $100 they spend.
Is RTP real gambling?
The term "return to player" (RTP) is used by casinos to refer to the proportion of total bets that a VLT or slot machine will eventually return to players. For instance, if you place 100 $1 bets on a machine with a 90% RTP, you anticipate winning back roughly $90.