Smartest NFL players academically proved their high grade point averages, attended and graduated from university, and won numerous awards. College prepares students for the workplace and sports. Many players played college football to acquire statistics on their performance (and, if possible, win a Heisman Trophy).
The term "stupid jock" is often invoked when intelligence and athleticism are discussed in the same breath. However, generalizations about a group's members based on a single stereotype may not be accurate. It's easy to forget that almost all NFL players had university careers, and many played through.
Bet on Your Favorite NFL Teams on These NJ Sportsbooks
Up to $1,500 Back in Bonus Bets
10 x $100 Second Chance Bets
2nd Chance Free Bet Up To $500
The 7 Best NFL Players of All Time
One common misconception is that football players are not particularly bright. That's not always the case; it's just a generalization. Right now, we listed below the best football player of all time. Together with the smartest players in the NFL and the best teams!
Byron "Whizzer" White
Years: 1938, 1940–41
Teams: Pittsburgh Pirates, Detroit Lions
College: Colorado
White, the fourth overall pick in that year's draft, set the NFL rookie rushing record in his first season. For the 2-9 Pirates, White ran 152 times for 567 yards and seven touchdowns. With a 79-yard touchdown run and an interception, he almost did everything himself to help the team beat Philadelphia.
Even though White went to Oxford on a Rhodes Scholarship, he led the NFL in yards. He played with the Detroit Lions in 1940 after returning from the University of Michigan.
White joined the Navy and he became an intelligence officer during World War II. It is where he was awarded two bronze stars for his service.
After completing his tour in the Pacific, he enrolled in Yale Law School and graduated with honors. John F. Kennedy nominated Navy sailor White to the Supreme Court 15 years later. Gideon v. Wainwright, Roe v. Wade, and Miranda v. Arizona were among his notable cases. White was one of the most respected judges of the 20th century. He retired in 1993 and died in 2002. In 2003, the Presidential Medal of Freedom was given to him after he had died.
Alan Page
Years: 1967-81
Teams: Minnesota Vikings, Chicago Bears
College: Notre Dame
Page was feared by virtually everyone he faced, first as one of the members of the Fighting Irish. Later as the foundation of the Vikings' "Purple People Eaters."
After retiring, defendants and lawyers still feared him. Page as one of the Smartest NFL Players is in the Hall of Fame and played in four Super Bowls. He went to law school at the nearby University of Minnesota and graduated in 1978.
Page was chosen to Minnesota's top court in 1992 after several years as an associate attorney general. It is when he is still serving today at the ripe old age of 65.
Pat Haden
Years: 1976-81
Teams: Los Angeles Rams
College: USC
Haden was a Phi Beta Kappa and two-time national champion quarterback (magna cum laude). He spent a year in the World Football League as a student at Oxford in 1975. And he returned to the United States to play for the Rams in his hometown of Los Angeles.
He started 27-7 and made the 1977 Pro Bowl three years into his career. In 1979, the Rams' first Super Bowl season, he started as quarterback until a broken finger sidelined him. His playing career hit rock bottom about that time.
He retired, attended Loyola Law School, and joined a successful Los Angeles investment firm. The school where Reggie Bush graduated in August had to hire a new athletic director after the incident.
Jack Kemp
Years: 1957, 1959-69
College: Occidental
Teams: Pittsburgh Steelers, Buffalo Bills, LA/San Diego Chargers
Kemp's best contribution to Western New York was not leading the Buffalo Bills to a championship as the sole quarterback.
After leaving Congress after nine terms, Kemp ran as a Republican in the 1988 presidential primaries. When George H.W. Bush became president, he stepped down, and Bush quickly put him in charge of HUD. Kemp ran with Bob Dole to defeat Bill Clinton in 1996.
Myron Rolle
Years: 2010-present
Teams: Tennessee Titans
College: FSU
Rolle earned a Ph.D. in biochemistry from FSU after 2.5 years studying human mesenchymal stem cell metabolism.
After that, he decided to spend a year at Oxford studying. He ended up getting a degree in medical anthropology there. Because he planned to pursue medicine in college, many doubted his enjoyment of playing at the 2010 draft. Because he was so athletic, the Titans took him in the sixth round of the last year's draft.
For the time being, Rolle is serving on the team's practice squad.
Steve Largent
Years: 1976-89
Teams: Seattle Seahawks
College: Tulsa
Largent retired with the most NFL receptions, yards, and touchdowns. But he didn't stick around to see Jerry Rice shatter all his records when he left the game.
He won election to represent Oklahoma's first congressional district in 1994. He was re-elected three more times and served as vice chairman of the Energy and Air Quality Subcommittee, Telecommunications. Also in Oversight and Investigations, and Environment and Hazardous Materials panels.
Soon after that, he became the CEO of a charity whose mission is to improve wireless communication technology. In 2002, a former Golden Hurricane football player ran for Oklahoma governor and lost by 7,000 votes.
Pat McInally
Years: 1976-85
Teams: Cincinnati Bengals
College: Harvard
In 1981, the Bengals made their first Super Bowl, and McInally made the Pro Bowl. Despite having nine punts blocked in his 11-year career, Pat was a very reliable punter for the Bengals. Which is twice leading the league in average yards per kick.
Cincinnati's 6'6″ 210-pound wide out McInally caught 57 catches for 808 yards and five touchdowns. And his best games all came against division rivals Cleveland, Pittsburgh, and Houston. He also completed three of his four attempts at throwing the ball. His Wonderlic score of 50, the only one ever, is his greatest legacy. Truly, he deserves a spot in the smartest NFL players.
The Top Five Smartest NFL Teams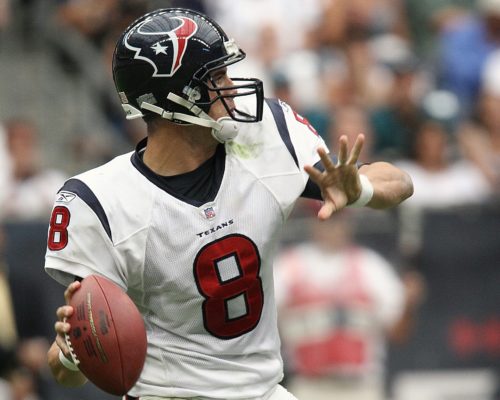 As of 2022, Wonderlic scores show which NFL clubs have the brightest and darkest futures. Assess your team.
Washington Commanders
The Washington Commanders, with an average IQ of 26.5, round out the top five most intelligent NFL teams. Carson Wentz and Sam Howell, playing quarterback, have the highest combined score of 40 points. In close pursuit are defensive end Casey Toohill (30) and center Chase Roullier (31). Antonio Gibson (running back) (12), Chase Young (19) (defensive end), and Montez Sweat (defensive end) (both below average) (19).
Chicago Bears
The Wonderlic test scores for the Chicago Bears average out at 268. Three players on the team had scores of 30 or higher. Led by tight end Chase Allen (39 points). Followed by quarterback Nathan Peterman (33) and wide receiver Dante Pettis (30 points) (32). Lamar Jackson, on the other hand, had a 13 rating.
Pittsburgh Steelers
The Steelers averaged 27.4 points per game. Defensive tackle Larry Ogunjobi (36), center Mason Cole (30). And free safety Minkah Fitzpatrick (29) all scored higher than the team average (30).
Houston Texans
The Wonderlic test results for the 2018 season have the Houston Texans in second place. Running back Dare Ogunbowale (35 points) and guard Max Scharping (31 points). Stellar performances have contributed to the Texans' average score of 28.1. Although Kevin Hogan, the backup quarterback, contributed 38 points to the team's total. He was released on the third day of training camp.
Minnesota Vikings
The Minnesota Vikings have the highest average Wonderlic score in the National Football League at 28.7. Smartest football player include backup quarterback Sean Mannion (40), center Garrett Bradbury (35), and defensive tackle Harrison Philips (35). It's true that the club has a few underachievers; Dalvin Cook (11) and Justin Jefferson (19) are two examples.
Smartest NFL Players and Teams FAQs
Who has the highest GPA in the NFL?
This is Desmond Bryant. The Raiders' defensive tackle will attend Harvard thanks to a full scholarship. After completing high school, his SAT score was 1230 and his GPA was 4.2.
Who is the smartest NFL player in 2022?
QBs make up five of the top NFL players. The group of players with a score of 40 or higher is led by Chiefs guard Nick Allegretti (42). That includes backup quarterbacks for the Buccaneers Blaine Gabbert (42). And the Eagles Gardner Minshew (42) as well as Super Bowl LII champion Carson Wentz (42).
What is the average IQ of NFL players?
Football players need full-ride scholarships to play in college. They also offer permanent tutors to ensure academic success. The typical IQ ranges from 90 to 95.
Does the NFL give IQ tests?
The Wonderlic Personnel Test, a novel intelligence assessment tool, is also given to the players. It's an intelligence exam because it measures a player's capacity to learn and solve challenges.