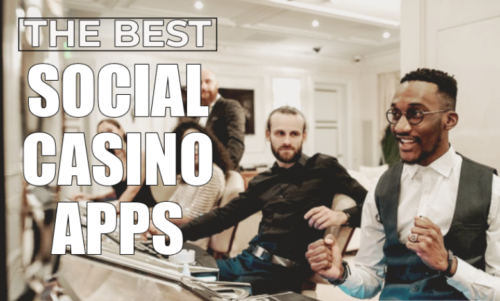 If you like mobile casino games but are reluctant to risk losing money, you can try apps for social gambling instead. These Social Casino Apps offer high-quality products similar to the real deal. In addition, many allow you to interact with others and share your accomplishments on social media.
We have prepared a list of the best social casino real money apps. Most work on mobile devices like Android, iPhone, iPad, and Windows Phone. We also provide additional information about these mobile casino apps, their work, and why you may want to use them.
Legal US Online Casinos
100% Deposit Match Up To $1,000 + $25 On The House
100% Up To $1,000 First Deposit Bonus + $20 on Sign Up
Up To $100 Cashback + $30 Free On Signup
1x playthrough requirement
100% Deposit Match Up To $500
100% Deposit Match up to $2500 + $25 on the House
100% Deposit Match Up To $1,250 + 2500 Reward Credits®
50% Deposit Match Up To $1,000
100% Deposit Match Up to $500 + 100 Free Spins
100% Deposit Match Up To $500
What are Social Casinos?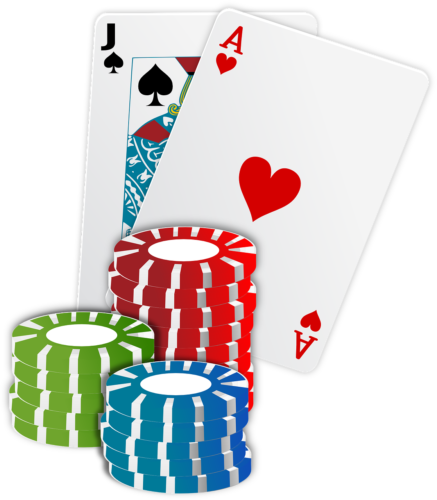 Social casinos have emerged as a popular alternative to traditional online casinos in recent years. These virtual gaming platforms allow players to enjoy popular casino games without the risk of losing any real money. Instead of focusing solely on financial rewards, online social casinos incorporate various achievement levels and associated prizes, offering players a chance to hone their skills and earn rewards while having fun.
Social casinos are designed to operate like games found on social media platforms such as Facebook. Players can enjoy various games, including slots, table games, and poker, while socializing with friends and other players worldwide. Leaderboards show how well players perform overall, adding a competitive element to the gameplay.
One of the most significant advantages of social casinos is that players can obtain an authentic and honest casino experience without the risk of losing their funds. Players can still enjoy the excitement of watching their virtual earnings increase, take advantage of bonus offers, and enjoy the dazzling lights and sounds of the slots. The only difference is that players cannot cash out their winnings.
Social casinos offer a fantastic opportunity for beginners to learn the ins and outs of popular casino games. Players can practice their strategies, learn tips and tricks, and gain confidence before venturing into online or retail gaming. In addition, social casinos are an excellent way for experienced players to relax and unwind while enjoying their favorite games without any financial risk.
What is a Social Gaming App?
A social casino app is a mobile application that simulates the experience of playing casino games but with virtual currency instead of real money. These gambling app provide users with various casino games with real rewards, including slots, blackjack, roulette, and more. In addition, players can compete against other users, win virtual prizes, and climb leaderboards.
One of the benefits of social casino apps is that they provide users with the excitement of playing casino games without the risk of losing real money. This makes them a popular choice for people who want to enjoy the entertainment value of casino games without financial risk.
Here are the top 3 social casino applications as of today:
WorldWinner
Slotomania
Huuuge Casino
How Do the Best Social Casino Real Money Apps Make Money?
A social casino app is typically free to download and offers users a certain amount of virtual currency to get started. However, many apps use a freemium model, meaning certain features and games are only available after making in-app purchases.
For example, a user may be able to play a certain number of slot spins or hands of blackjack for free but then need to purchase additional virtual currency to continue playing. In addition, some social casino real money apps offer contests or tournaments with real prizes. Still, these usually require users to buy virtual currency or make a real money deposit to participate.
It's important to note that while social casino games real money apps are free to play, users can only spend a lot of money on virtual currency if they're careful. However, some have reported spending thousands of dollars on in-app purchases while playing social gambling apps.
Are Social Casino Games Apps Safe?
Social casino apps are generally safe if users know the potential risks and take precautions to protect their personal information and financial data. It's important to only download apps from reputable sources, such as the Apple App Store or Google Play Store.
Additionally, users should be careful when making in-app purchases and only spend what they can afford. Many social casino games real money apps allow users to limit their spending to help prevent overspending.
How to Get Started Playing With the Best Online Social Games?
Social gambling apps have become increasingly popular in recent years, allowing players to enjoy casino games in a fun and interactive environment. If you're new to social casino real money apps and wondering how to get started, this guide will help you navigate the process.
Step 1: Download and Register
The first step to using social casino games apps is downloading the software onto your device or accessing the mobile casino site. Once you have access, you'll need to register to join the platform. You can typically complete the registration in two ways:
Social Media Account: You can sign up quickly using one of your social media accounts, such as Facebook or Google.
Registration Form: If you prefer not to use your social media account, you can fill out a form asking for your name and address, email, username and password, and display name.
Step 2: Collect Free Chips and Play with the Best Online Social Games
Once you have registered, you will receive free chips to start with. You can use these chips to explore the available games and pick the ones you like the most.
Step 3: Choosing Games
A social casino app offers a range of games. It includes social slot casino games, blackjack, roulette, and poker. You can explore the best social online games and pick the ones you find most exciting or challenging. In addition, the apps typically provide detailed information on each game, including rules and strategies, to help you make informed decisions.
Step 4: Enjoy the Experience
Social casino apps are designed to provide an interactive and enjoyable gaming experience. You can play against other players worldwide, join tournaments, and participate in challenges to win rewards. Some apps also offer bonuses and promotions to keep players engaged.
Social Gaming App FAQs
Can you win real money on a social casino app?
You do not risk any real money by using a slot machine or playing a game of blackjack on a social casino app. Instead, you use virtual credits to play.
What is a social casino app?
Social games that resemble casinos and are available for free are known as social games online. Doubledown Casino, Slotomania, Zynga Poker, and myVegas are known to be the best casino social slots.
What is the best social casino?
Here are the top 5 Best Social Casino Online:
Fortune Coins
Hard Rock Social Casino
Betrivers.Net
Viva Slots Vegas Casino
Caesars Games
What is a social casino?
Websites or mobile applications that provide social casino games allow you to play for enjoyment and not for financial gain. Poker, slots, and bingo are all familiar games. You would begin with a set quantity of free virtual coins in games like the slots. But you'll have to make a payment if you run out and want to continue playing.
What is social gaming?
An online game played through social networks, or other forms of social media is known as a social network game. They frequently include multiplayer gaming elements.