How do you play Yahoo Fantasy Basketball?
Yahoo Fantasy Basketball works the same way as to how the other fantasy sports works. It is based on you creating a team of players from their respective league and earning points based on their value and real-life performance.
The points you earned with the Fantasy NBA determine the winners and losers of either that day, week, or season. There are only a few players who get drafted in the regular formats compared to the other fantasy sports or games and that's why the Yahoo Sports NBA can be easy to learn.
Top-rated US Sportsbooks for September 2023
Up to $1,500 Back in Bonus Bets
10 x $100 Second Chance Bets
How do I join a Fantasy Basketball League?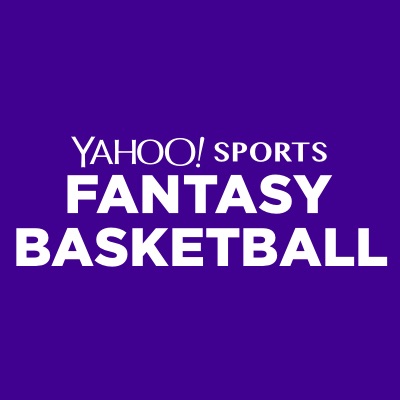 To join Yahoo's Fantasy Basketball League, first, you have to go to their website and to know that there are two kinds of them. The first one is the Free League and the other is the Custom & Cash Leagues.
Then, log in to your Yahoo account if you have one, and if you don't have one, just create a new account. After logging in, click or press the Sign Up button, which then redirects you to choose either the Yahoo Free League or the Custom & Cash Leagues.
Here are the things you need to know about the Yahoo Fantasy's different type of leagues:
Yahoo Free League

Number of Teams: 12
League Type: Head-to-Head or Rotisserie
Draft Type: Auto-pick

Custom & Cash Leagues

Number of Teams: 12
League Type: Private Free League or Private Cash League
Scoring Type: Head-to-Head, Head-to-Head Points, Head-to-Head One Win, Rotisserie, or Points Only
Draft Type: Auto-pick, Live Draft, Live Salary Cap Draft, or Offline Draft
The Yahoo Free League have free leagues with standard settings and is commissioned by Yahoo. While on the other hand, the Custom & Cash Leagues are free & paid leagues that have many custom settings that are created and commissioned by the users.
Yahoo Basketball Fantasy Pro League
Depending on either if you choose the PRO20 League, PRO50 League, PRO100 League, PRO250 League, PRO500 League, or PRO1000 League option. You may also purchase as many as 50 teams max at prices of $20, $50, $100, $250, $500, or $1000 each.
There is also a limit on how many Fantasy NBA Yahoo Pro Leagues you can join. While it's a Pro League, it is still considered as public leagues.
And in Yahoo Fantasy BBall, the drafting can only be started if all 12 manager slots have been filled.
Two different draft types
Standard Draft
Salary Cap Draft
In a live-online Standard Draft, each of you, the managers, select a squad in a real-time, round-robin online meeting with the other managers in each Fantasy Yahoo League. For each round, you choose one player to add to your squad, until your roster is full. The order of the draft reverses by round, the one who picked first ends the second, and while the one that ends the last round last starts the next round first.
Salary Cap Draft, you get to select a squad in a real-time online meeting with your co-managers in the Yahoo Basketball Fantasy. But for the Salary Cap Draft, you are randomly assigned with a nomination number and given a certain budget for your player salaries.
It is just like how the real NBA team management works on drafting players. You could place offers and drafting any player as long as it fits your allotted budget.
By then, you will take turns on bidding for a player in clockwise order with your nomination number. The player will then sign to whoever is the highest bidder, and the budget used will be deducted from the manager's total budget. Repeat the process until the roster is filled.