The Blackjack table etiquette refers to the formal and informal guidelines that game participants should observe while conducting themselves in a casino. Of course, if you're seeking a simple and fair game at a casino, you must ensure you also know these Blackjack etiquette.
Several of these regulations concern the chips, while others concern the cards, the dealer, or the entire table. So let's get to this and see what we discover.
New Jersey Casinos with Online Blackjack
100% Deposit Match Up To $1,000 + $25 On The House
100% Up To $1,000 First Deposit Bonus + $20 on Sign Up
Up To $100 Cashback + $30 Free On Signup
1x playthrough requirement
100% Deposit Match Up To $500
100% Deposit Match up to $2500 + $25 on the House
100% Deposit Match Up To $2,500 + 2,500 Reward Credits®
50% Deposit Match Up To $1,000
100% Deposit Match Up to $500 + 100 Free Spins
100% Deposit Match Up To $500
The Blackjack Game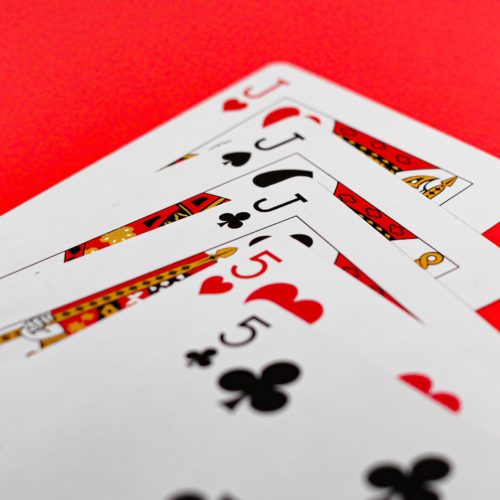 One may always play Blackjack online if one so chooses. The only question is how to play Blackjack at a casino. The live-dealer tables offered by the vast majority of online casinos are a great way to get closer to the action of a real casino without leaving the comfort of your own home.
Still, there's an element to live Blackjack that can't be replicated in an online setting. To appreciate your dining experience, however, observing correct blackjack casino table manners is essential. You won't have to deal with the stress of angry casino staff members, and everyone's enjoyment will be better for it.
Even though pit bosses and blackjack dealers tend to be sympathetic to first-timers, they may start to notice if you keep making the same gambling etiquette faults holding down the game and aggravating other customers. To avoid this, read some basic Blackjack table rules and advice to improve playing skills.
1. Maintain Proper Chip Stacking Order
As "chip etiquette" goes, this is relatively small. If you don't want to separate your chips by denomination but keep them in one big stack, the highest value chips should be on the bottom. As part of the unwritten rules of Blackjack, the dealer may have to do it for you if you don't.
2. Tipping
Maybe you're unsure whether tipping the dealer is required or even common practice. The correct response is that casino patrons playing any game, including Blackjack, are not obligated to leave gratuities.
3. Nobody on the Table Needs Your Advice
You don't want to be that person to play casino blackjack table who constantly interrupts and talks over the other players. Instead, it's better to keep your attention on your cards and allow other players to take their actions, regardless of how you feel about them or how "obvious" you think their next move is.

Blackjack Dos and Don'ts
Here's another list of Blackjack tips you should keep in mind if you want a harmonious match at the table.
Avoid giving your money straight to the vendor.
Keep one hand off the deck.
Learn the worth of each card before you sit down.
One good Blackjack strategy is a good idea to familiarize yourself with the regulations.
If cards are being dealt face up, avoid touching them.
Please don't touch the cards or the table while they're being dealt, and don't pick up or move the chips you've bet.
Don't coach or interfere with other players. Never take the final seat if you're a beginner.
Don't verbalize your choice; instead, give the dealer a gesture.
Don't get drunk and sit down at the blackjack table.
Ask the dealer to hold your seat if you must leave the table for a short period.
Always count on a 10 being the dealer's hole card to play it safe.
Bet carefully, and never amid a shoe without first double-checking.
In a game of Blackjack, honesty is the best policy.
Blackjack Casino Etiquette FAQs
What should you not do at a Blackjack table?
Here is some basic blackjack table etiquette that you should keep in mind:
Make sure you aren't stacking your bets wrong.
Don't instruct other players what to do.
Don't be shy about seeking assistance.
Keep your hands off the cards.
Once the wagers have been placed, you should not touch the chips.
The vendor should be tipped, of course.
Leave your feelings at the door.
Don't give the dealer your money.
What is proper blackjack etiquette?
Blackjack casino etiquette includes. First, you should never give the dealer your money or use both hands to hold your cards., Next, don't ever take your cards off the table. After the dealer has said "no more bets," number four is to keep your hands off your chips.
Additionally, it's best not to touch the cards once they've been dealt face up as one of the blackjack table rules. Finally, do not verbally announce your choice. Instead, provide a clear signal.
Does it matter where you sit at a blackjack table?
Because it's more challenging to see all the cards played, players usually avoid third and first bases. You'd be far better off either near to first base or third.
Do you hit or stay on 16?
If you have a 10, or any number from 12 to 16, you should hit, but if you have a 17 or above, you should stand. You have a decent chance of busting for 21 on a single play with an ace in your hand. If the dealer is holding a seven, eight, or nine, they cannot make Blackjack, increasing your odds.
Do you stay or hit at 13 14 15 in Blackjack?
If the dealer has a 2-6, 15 is a substantial hand, and you should hit otherwise. If the dealer has a 2 through a 6, you should raise it to 14. And if the dealer has a 2 through a 6, the 13 is a strong hand; otherwise, you should hit. If the dealer has a 4, 5, or 6, the 12 is a strong card.