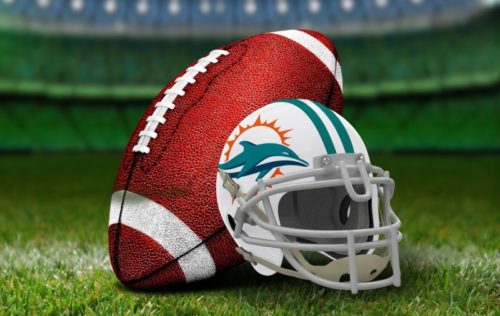 Football, and notably the National Football League, is at an all-time high in popularity across North America. People all over the world spend many hours poring through data and trends to learn how to bet on NFL games. To gain an edge on NFL sports betting at sportsbooks that offer markets Sunday, Monday, Thursday, and Friday.
Bettors try their luck on a variety of NFL markets, including single games, player props, and futures odds. In our how to bet on NFL games online guide, we'll explain every step of the process.
Bet NFL games online legally during the season for fun and profit if you put in the work. By reading this page, you will have a good grasp of how to bet money on NFL games. From the preseason through the Super Bowl. CasinoWatchNJ makes it easy to compare current odds and traditional football betting lines.
Place Bets on NFL Games on These NJ Sportsbooks
Up to $1,500 Back in Bonus Bets
10 x $100 Second Chance Bets
2nd Chance Free Bet Up To $500
Your First Bet Is On Caesars Up To $1,000
Learning the ins and outs of NFL betting lines is the first step in laying wagers on NFL games. The point spread, Over/Under totals, and moneyline are the best way to bet on NFL games.
Point spread, moneyline, and total bets are the three most prevalent types of wagers placed on NFL games. Here is a breakdown of the various sorts of wagers and the odds connected with them.
Point Spread
The most common type of bet on football wager is "against the spread" betting.
Due to the many ways to wager against the spread, "ATS" is abbreviated as (against the spread).
Moreover, sportsbooks use the spread to equalize the odds in football betting games with imperfect matches. The favored team must win and beat the point spread to "cover the spread" and win a point spread bet.
Spread betting promotes parity between the two sides by "giving" points to the underdog. Most spreads have a "hook," or half-point attached to them. This reduces the likelihood of a push being made (or tie).
Total Bets
Each NFL online gambling anticipated total score is the sum of the teams' point totals. Oddsmakers establish the total based on their predictions of how many points will be scored in the game. Before NFL betting online on the total, consider whether the score will be over or under the figure.
Moneyline
Gamblers using NFL sports betting must choose a victor. Also, oddsmakers determine the moneyline odds for each team based on the implied chance of victory for each side. Which is based on a number of criteria including the quality of both teams.
The easiest way to place a wager on betting on NFL games online with a moneyline bet. Moreover, the moneyline represents the implied likelihood of each team winning the game and is often presented in American odds.
Popular NFL Betting Types
NFL Futures
As the regular season winds down, NFL futures gamblers can wager on different outcomes. The "Which team will win the Super Bowl?" Also, the market is one of the most popular in NFL futures betting, but it's not the only one.
A drawback of futures bets is that the winner may not be known for weeks or months. But the payout is usually substantial if you win.
You bet $100 on the Kansas City Chiefs to be the Super Bowl winner at +500 odds before the season. So if you were successful, you would receive $600 ($500 in profit plus your original $100 wager). Since you bet in August, you won't know if you won until February.
NFL Prop Bets
Propositions, or "props," can be bet on throughout the NFL season. As a prop, a quarterback's throwing yardage can be bet on.
You can "prop bet" on any stat by choosing "over" or "under" the sportsbook's prediction. The sportsbook will list your prop bet options, with odds, if you're interested.
These are just a few of the Super Bowl's non-football props. The length of the National Anthem and the color of Gatorade spilled on the winning coach are unusual prop bets. You can utilize props in a parlay, but most bookies won't allow other wagers.
Parlays
Casual gamblers like the NFL parlay because it offers huge payouts for a small outlay.
For a parlay wager, two or more wagers must be combined into one. The payoff and risk increase proportionally when more bets are added to a parlay. The overall parlay wager only pays out if each of the individual bets wins. In the event of a loss in any of the wagers, the entire parlay will be considered a loss.
At the standard-110 vigorish, $300 on three $100 point spread bets may win $273. Every one of those matches has a 52.38% chance of happening as a result of the odds. If two of the bets win and one loses, the bettor still comes out ahead by around $182.
These identical three spread bets at-110 can be combined into a single $100 parlay wager. To earn the full $600 reward, all three wagers must win, implying a 14.29% chance of winning. If two of the wagers win and one loses, the parlay still loses money.
In-Play Live Betting
You may place in-play bets on the moneyline, spread, total, and more at many sportsbooks. Live betting refers to wagering on a game in progress. The lines and odds will change as the game progresses to reflect the action on the field.
You can also bet on the next play's outcome when you bet live. These props can include guessing whether a team will pass or run or if the play would lose yards. A gain of 1-4 yards, a gain of 5-9 yards, a first down, or a score. A short time window exists for you to make these wagers, so you'll need to act quickly.
Teasers
With NFL Teaser bets, the point spread can be changed to favor the bettor. Like a parlay, you need all your picks to win. But you can adjust the sportsbooks' point spreads and totals lines to make your bets safer.
Most teasers involve picking two or three teams and also teasing NFL lines by 6, 6.5, or 7 points. Although teasers can go as high as 15 points on some sites.
States That Allow NFL Betting
The future of bet on NFL games app has never been brighter. Bets on Dallas Cowboys, Green Bay Packers, New England Patriots, Cincinnati Bengals, Baltimore Ravens, and Tennessee Titans. And it can be placed through a number of US-based betting companies and via a variety of mobile betting apps.
If you like the Cardinals, Eagles, or Steelers, Arizona, Pennsylvania, and Nevada allow NFL betting. Giants and Jets supporters are happy that New York sports betting apps are now available. Moreover, apps for sports betting in Connecticut are now available, as are internet sportsbooks in Louisiana.
You may root for whichever side you like and still have lots of chances to cash in on big wins.
NFL Sports Betting FAQs:
What is the best way on how to bet on NFL games?
The most common type of football wager is "against the spread" betting. Due to the many ways to wager against the spread, "ATS" is abbreviated (against the spread).
How can I legally bet on NFL games?
First, bet on football games. The ticket writer takes your bet number, team, point spread, and amount for football. Unless otherwise specified, the payout is determined using odds of 10/11. This indicates that a $11 bet would result in a $10 win and a $21 payout. A straight bet is a wager in which the bettor expects to receive his or her original stake.
How do I bet on football games?
Straight bets on the point spread are the bare bones of football betting. Additionally, you must learn how to bet on NFL games point spread. The team on which a bettor places a straight bet must win and cover the spread. This signifies that the underdog will gain points if the favored team loses by less than the specified margin.
Where do I go to bet on the NFL game?
The once-minor daily fantasy sports industry leader has become a major player in places where such activities are permitted. Moreover, it's common knowledge that the DraftKings app is among the best in its field. The company's success in live betting makes it one of the most exciting aspects for NFL gamblers.