Since many people appreciate the convenience of enjoying their favorite casino games in some US online casinos, others still like to travel to other parts of the nation. Some even seek and travel to the largest casinos in the US to join in the thrill and excitement of casino gaming.
Vegas visitors are justified in being impressed with the city's massive hotels and casinos. However, Las Vegas is neither home to the biggest casino in USA nor the most excellent casino in the world. A trip there would take more than a thousand kilometers. To conclude, the state of Nevada does not even have one of the ten biggest casino companies in the US.
Today, we'll find out about some of the biggest casinos in the United States and where they are currently situated.
Top Casinos in USA 2023
100% Deposit Match Up To $1,000 + $25 On The House
100% Up To $1,000 First Deposit Bonus + $20 on Sign Up
Up To $100 Cashback + $30 Free On Signup
1x playthrough requirement
100% Deposit Match Up To $500
100% Deposit Match up to $2500 + $25 on the House
100% Deposit Match Up To $1,250 + 2500 Reward Credits®
50% Deposit Match Up To $1,000
100% Deposit Match Up to $500 + 100 Free Spins
100% Deposit Match Up To $500
8 Largest United States Casinos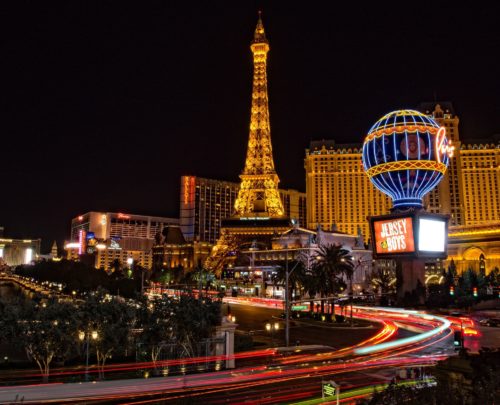 1. WinStar World Casino & Resort
Location: Thackerville, Oklahoma
Nothing can match the size of WinStar World Casino since it is the world's largest casino in USA. This is huge, especially compared to the Foxwoods Resort, and Oklahoma isn't exactly a hotspot for gamblers. Nevertheless, more than half a million square feet have been dedicated to gaming, including thousands of slot machines, a massive bingo hall, an inexhaustible supply of table games, and decor inspired by some of the world's biggest metropolises.
You may find events ranging from mixed martial arts to live theater and even long-drive golf tournaments at the WinStar. Among comparable venues, it is on par with the largest casino in the world.
2. Soaring Eagle Casino & Resort
Location: Mt. Pleasant, Michigan
The Soaring Eagle Casino and Resort is one of our list of casinos in USA. This casino is out in the sticks in Mt. Pleasant, Michigan. The city isn't exactly America's epicenter of nocturnal activity. However, as expected from a university town, there is no shortage of nightlife options. At Soaring Eagle, among the biggest casino in USA, has several activities available for those who need a break from the casino's gaming action.
3. Foxwoods Resort Casino
Location: Ledyard, Connecticut
With its vast property area and extensive gaming and non-gaming amenities, Foxwoods Resort Casino is one of the biggest casino in the US and the third-largest casino in the world. In addition, about 140 miles northeast of New York City lies a massive 9 million square foot Native American casino, with 344 thousand square feet devoted only to gaming.
4. Borgata Hotel Casino & Spa
Location: Atlantic City, New Jersey
After Las Vegas, Atlantic City is perhaps the most well-known American destination for gamblers and one of the states with most casinos. Indeed, New Jersey's laws may be just as lenient as Nevada's. Moreover, it has recently taken steps toward authorizing sports wagering, which might stimulate initiatives to legalize gambling nationwide. However, Atlantic City's own Borgata stands head and shoulders above the competition when it comes to brick-and-mortar casinos. It caters to both low-stakes gamblers and high-stakes high-rollers with its over 3,000 slot machines.
5. Parx Casino
Location: Bensalem, Pennsylvania
Aside from the MGM Grand and the Venetian, Parx Casino is one of the biggest casino in America that does not provide hotel accommodations. However, in the casino, you may enjoy sports wagering, off-track betting, slot machines, and table games. Still, you'll want to rest your weary head at one of the hotels in Bensalem or the surrounding region.
Philadelphia, home of the Liberty Bell and the most fantastic cheesesteak in the United States, is just a short drive from Parx Casino. Harrah's is around 45 minutes away, and the Valley Forge Casino Resort has a hotel on the premises.
6. MGM Grand Hotel & Casino
Location: Las Vegas, Nevada
Despite being younger than the Bellagio and among the biggest casino in the US, the MGM Grand is just as much of a Las Vegas icon. Also, it's somewhat more spacious and easier to navigate than before. People prepared to invest a little more in gaming entertainment are Bellagio's primary demographic.
While the MGM Grand does feature high-stakes areas, it also includes slot machines and card tables that are more accessible to casual gamblers. MGM is also one of the most profitable casinos in US.
7. Caesars Casino
Location: Atlantic City, New Jersey
Caesars Casino in Atlantic City, one of America's largest casino, is a must-see for every casino enthusiast, whether you're a local or simply visiting the United States. In addition to its 3,400 slot machines, the traditional, high-end hotel that houses this casino has 1,141 guest rooms.
Still, the low prices are what we like most about Caesars. At the current accommodation rates, less than $30 will get you through a week at the casino. But, of course, if you're looking to splurge, the hotel also has rooms that cost ten times as much as the parlor in the Forum Tower.
8. Mohegan Sun
Location: Uncasville, Connecticut
In terms of square footage, Mohegan Sun is one of the largest casino in America and it was only surpassed in size by its sister casino in Connecticut, the Foxwoods. The Mohegan Sun, opened in 1996 and run by the Mohegan tribe, is home to two of the biggest casinos in the United States. This casino has approximately 366,000 square feet of gaming space in Uncasville, Connecticut.
You can find an authentic gaming experience with the most fantastic service at the Mohegan Sun, also known as the "Casino of the Earth" and the "Casino of the Sky."
Biggest Casino in America FAQs
What is the biggest casino in the US?
WinStar World Casino and Resort is the biggest casino in the US.
What are the top 10 biggest casinos?
Here's a list of the biggest United States Casinos:
Mohegan Sun
WinStar World Casino & Resort
Thunder Valley Casino Resort
Foxwoods Resort Casino
Seminole Hard Rock Hotel & Casino
Choctaw Casino Resort
Yaamava' Resort & Casino
Encore Boston Harbor
Soaring Eagle Casino & Resort
Where is the world's biggest casino?
First opening in 2004 as WinStar Casinos, the facility was rebranded as WinStar World Casino in 2009 after undergoing a significant expansion. As a result, it became one of the largest casinos in the US and in the world at 370,000 square feet (34,000 square meters).
What state has the most casinos?
Nevada, USA