Atlantic City Casinos has been one of the most progressive gambling states in the US since the late 1970s. It is home to a number of the world's elite, most renowned and popular hotel-casinos and resorts.
In Atlantic City, guests would find both the midrange to high-end hotels in the area. There are also a number of 5-star hotels and NJ casinos online that are willing to serve customers 24/7.
Moreover, hotel prices may vary upon the days or time of the week guests will stay. During the weekends, prices may go higher compared to the weekdays.
If guests are looking for the best nights to stay in Atlantic City, we highly suggest going Sunday through Wednesday. This is applicable to all ac casinos in Atlantic City.
This is because these days are cheaper compared to Saturday and Friday which is the most expensive. The most expensive night of the week in active casinos in Atlantic City is Saturday.
Casino History of New Jersey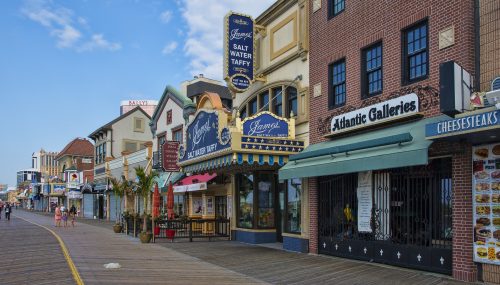 In 1976, New Jersey voters revised the State Constitution, allowing casinos and gambling in the city. It was the 2nd state to legalize casinos next to Nevada.
However, Atlantic City was the only exclusive city to operate and build casinos. There were no other cities back then which are permitted to construct casinos.
The first casino to open its doors in Atlantic City was Resorts International on May 28, 1978. Currently, there are more or less 9 casinos operating aside from the closed casinos in Atlantic City NJ.
What is the Biggest Casino in Atlantic City?
The biggest hotel and casino operating in Atlantic City is the Borgata Hotel and Spa. It is one of the current casinos in Atlantic City, with the most luxurious and world-class 5-star experience in the city.
In terms of revenues, Borgata Casino tops the list among other casinos. Since 2003, Borgata has served its guests a luxurious gaming time. After Borgata, Revel debuted in March 2012 on the Atlantic City casinos list.
However, it didn't last long since it fell into bankruptcy a year after its launch. Their plan was to become a resort first then a casino after. Their plan failed and wasn't able to attract gamblers.
Though a number of casinos are starting to flourish in New Jersey, the state has hit rock bottom. And it wasn't only once, it happened multiple times. But still, Atlantic City legalized casino gambling in New Jersey continues to rise against all odds up to this day.
However, there are also casinos that are not on the Atlantic city closed casinos list. In the later part, we will share the remaining casinos in Atlantic City. There are quite a number of casinos in Atlantic City. players can visit.
What Were the First Casinos in Atlantic City?
The first casino and hotel to open its doors to its guest is the Resorts Casino Hotel. It was also the first casinos in Atlantic City NJ to get legalized on May 26, 1978 outside of Nevada, US.
What Is The Most Popular Casino in Atlantic City?
Borgata Casino tops among the most popular casinos in Atlantic city casinos 2021. This is because they are offering their players 3475 slot machines and more or less 180 table games.
Aside from that, They also offer their guests Poker which is also the best gambler magnet in the city. Surely, everything a player is looking for is found in Borgata NJ.
Is Atlantic City Casinos Open?
After almost 4 months of shutdown due to the Coronavirus outbreak, Atlantic City has once again reopened. It has now reopened its doors to tourists which are entertainment and party seekers.
This is according to the latest Atlantic City casinos covid update. However, there are safety protocols that guests need to follow upon entering the premises. These NJ casino covid rules are for both the staff and the guests' safety.
Also, this Atlantic City casino rules covid is to refrain from the virus from spreading. These New Jersey casino restrictions must always be observed on the casino floors.
Atlantic City's Best Casinos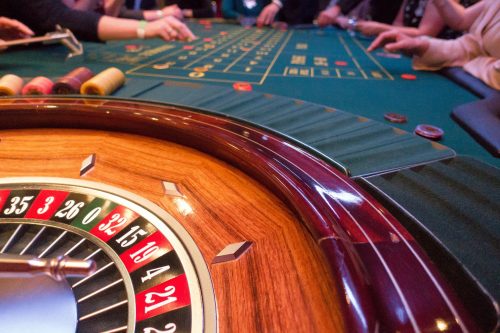 These are the best casinos in Atlantic players can visit physically or online in New Jersey. We have compiled this list of casinos in Atlantic City so guests can have a preview of what's waiting.
These Atlantic City casino ratings are also found on each of the casino reviews. This is the list of ac casinos:
Golden Nugget Atlantic City Casino
100% up to $1000 Bonus on First Deposit
$10 New Player Signup Bonus
In Mariana District, guests would find the outstanding boutique hotel Golden Nugget casino. It also has a number of restaurants around the place. In Golden Nugget, BlackJacks pay 2-3. However, their hotel rooms offer a modern style vibe compared to the other hotels in Atlantic City.
Tropicana Casino
$25 Signup Bonus
Rebate on Loss Up to $100
If guests prefer an old school, classic vibe compared to the modern ones, then Tropicana is for them. They can locate Tropicana on the south end of Boardwalk. In Tropicana, BlackJack tables pay 3- 2 and stand on 17s. In addition, their casino floor is divided between video poker and tropicana slot machines.
Caesars Casino AC
$25 Free Signup Bonus
100% Up To $300 Match Bonus On First Deposit
Click on the "Play Now" button to learn more!
Like the Tropicana Casino, Caesars is also located in the Atlantic City Boardwalk map 2020. It is one of the resorts and casinos with more than 100 table games. Also, Caesars has multiple numbers of restaurants and showrooms for entertainment.
Borgata Casino
$20 SignUp Bonus
100% Up To $600 Match Deposit Bonus On First Deposit
Borgata Casino is the flagship of Atlantic City gaming and it is located in Mariana District. This luxurious and world-class casino is home to more than a dozen restaurants. Borgata also has sportsbook ,racebook, and a huge poker room.
Atlantic city sports betting in Borgata is also a must-try. Aside from that, Borgata is also the favorite online casino for slots enthusiasts. This is because Borgata offers more than a thousand slot games for its players in Atlantic City. Players will always find the best Atlantic City casino games at Borgata.
Hard Rock Casino
100% Up To $1000 Match Bonus On First Deposit
$100 Risk-Free Bet on Sports
+ 50 Free Spins as Welcome Package
In the summer of 2018, Hard Rock online casino opened its doors for its players. They no longer look like the Taj Mahal casino after their renovation in Boardwalk. Hard Rock houses 120 table games. They also offer their guests different kinds of entertainment options. Hard Rock also has a couple of restaurants bettors can choose from.
Ocean Casino
$25 Signup Bonus
100% Up To $500 Match Bonus On First Deposit
+ 50 Free Bonus Spins
On June 28, 2018, Ocean Casino opened its doors to guests. It is one of the casinos in the area which features a number of high-end shops and restaurants. Their casino floors offer a more luxurious gaming experience to their players. After rebranding Revel, Ocean Casino had its new name in 2018. This is also before transferring the ownership to Luxor Capital in early 2019 from AC Oceanwalk.
Other List of Casinos in Atlantic City NJ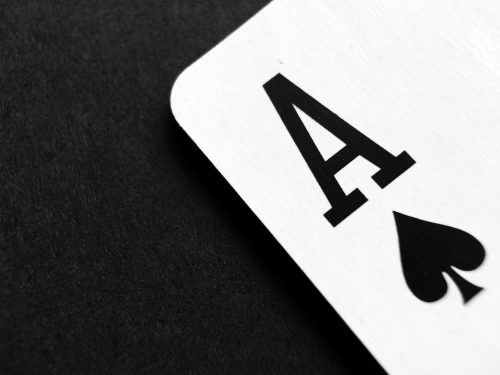 There are also other casinos in Atlantic City that are worth visiting. You can also check them online on their official websites. Guests can also use a casino map Atlantic City for easier navigation. They can easily find an ac casino map on google.
Bally's Atlantic City Hotel & Casino
This casino offers poker rooms and more than 100 table games. Bally's is budget-friendly among the casinos on the Boardwalk in Atlantic City NJ. Together with Wild Wild West which is found along the Boardwalk. They offer low-limit at the same time the largest sportsbook in Atlantic City with 15, 228 square feet.
Harrah's Resort Atlantic City
Harrah is a flagship of Caesars's Entertainment in Atlantic City. With competitive video poker and more than a hundred table games, this casino is located in Marina District. Harrah's also offers entertainment with the latest musical acts and DJs after hours. Of course, Harrah's also offers a number of restaurants for its guests.
The Resorts AC
This is the first casino to open its doors for its guests in Atlantic City in 1978 on the Boardwalk. Compared to other casinos, it is small but a tough casino to its competitors, the Atlantic City new casinos. Their BlackJack pays 3- 2 and stands on 147s. They also offer a low limit for players on their table games.
Wild Wild West Casino
Wild Wild West AC is under Bally's and usually not included in the count of Atlantic City casinos. They offer low limits especially on electronic games and live table games. Also, they offer guests live entertainment with two bars and restaurants.
Casino Reviews in NJ
These are some of the best and top ranking casinos in New Jersey. For your convenience, we have listed these legal online casinos in Atlantic City for easier navigation. In this list of casinos in Atlantic City NJ, you can also find special links for easier account creation.
You can learn more about these best Atlantic City casinos by clicking 'Play Now' or our review on them. Amazing promos, bonuses and FREE money is waiting for new registering players on each of the casinos.
Visit them and don't miss the opportunity of earning more while having fun in Atlantic City online casinos!
100% Deposit Match Up To $1,000 + $25 On The House
100% Up To $1,000 First Deposit Bonus + $20 on Sign Up
Up To $100 Cashback + $30 Free On Signup
1x playthrough requirement
100% Deposit Match Up To $500
100% Deposit Match up to $2500 + $25 on the House
100% Deposit Match Up To $2,500 + 2,500 Reward Credits®
50% Deposit Match Up To $1,000
100% Deposit Match Up to $500 + 100 Free Spins
100% Deposit Match Up To $500