When it comes to great food options, fun entertainment, and game selection, Wild Wild West NJ is the perfect spot. Owned by Caesars Entertainment, the hotel-casino is located in Atlantic City Boardwalk.
Wild West City NJ has a direct entree to the Caesars and Bally's from the Boardwalk. This adds comfort to guests who want to go from casino to casino quickly.
Players with medium to a low budget are the target markets of Wild West casino Atlantic City NJ. Minimum bets at their table games go as low as $5. The casino highlights a unique ambiance attracting younger players.
Despite its fewer amenities, Wild Wild West Atlantic City NJ still offers its players a fun casino time. This includes video versions of its table games, video poker, slots, and table games. Also, Wild West NJ features a virtual horseracing game, the Fortune Cup machine.
100% Deposit Match Up To $1,000 + $25 On The House
100% Up To $1,000 First Deposit Bonus + $20 on Sign Up
Up To $100 Cashback + $30 Free On Signup
1x playthrough requirement
100% Deposit Match Up To $2,000
100% Up To $2,000 Deposit Match + $25 Free Spins
50% Deposit Match Up To $1,000
100% Deposit Match Up to $500 + 100 Free Spins
100% New Player Bonus of up to $1,000
100% Deposit Match Up To $500
The History Of Wild Wild West AC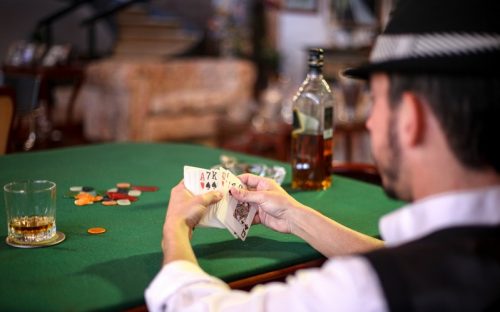 Built as an expansion of Ballys Casino Atlantic City NJ, Wild West casino AC opened on July 2, 1997. The casino was popular for its perfectly themed interior. It was inlined to the American Old West theme. It highlights a running stream with waterfalls and artificial gold mines.
Likewise, the outside of the building resembles an antiquated western town. Inside it showcases a vast mountain and other western town semblances. However, they adjusted the country-like vibes of the casino to attract the younger generations. Party vibes are still present in the area.
In June 2012, the renovations to a better Bally's Wild Wild West began and was finished on February 21, 2014. During the renovation, live table games and slot machines were removed. The majority of the floor area was reduced and the Virginia City Buffet was closed.
After its renovations, all games that were unavailable during that time were brought back again in the casino. They were placed where the renovations were made. In addition, there was a world series of Poker-branded poker room which allows player both live and online play.
An addition of a brand-new stage for live entertainment was also completed in the modification project. But, it did not stop there. Continuous innovations were made in the building to provide customers a cozy stay at their casino.
The iconic waterfall with large rock formations and the animatronic miner was removed. Live performances from local bands now occupy the area as well as some table games.
Opening of Boardwalk Saloon
The new Boardwalk Saloon was launched to the public in 2016 during the Presidents day weekend. The new addition to Bally's features gigantic ceiling to floor windows portraying the boardwalk and beach. Moreover, the entrance is made of folding glass doors that can stay open for an outdoor setting.
Who Owns Wild Wild West Casino Gambling?
When Ballys AC NJ was sold to Bally's Corporation, Wil Wild West casino's ownership was transferred to Caesars. Bally's Casino Atlantic City New Jersey has no more connection or affiliation with Wild West Casino AC as of November 2020. This is outside of Bally Online Casino NJ indoor connection to the casino.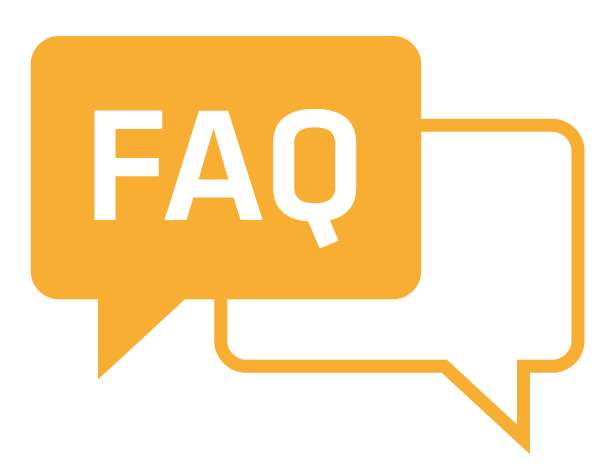 The Wild Wild West Atlantic City Casino
At Wild West Atlantic City, players would love their small but terrible 16 table games. Eleven of these are BlackJack tables paying 6-5 with a minimum bet of $5 to $500. Players are then allowed to double down either before and after splitting.
Craps players at Wild West Casino Atlantic City will find a table with a minimum and limit of $5 to $1,000. The field offers its players a double pay on 12 while having a five- times odds. Players will also find Casino War at Wild West City stanhope NJ with a minimum of $5 and a limit of $500.
Players who are a huge fan of Roulette will also have an amazing time at Bally's Wild West Casino. The casino offers two roulette tables to their players with a double zero wheel. Also, the table limits are $5 to $200.
Moreover, the La Partage rule is in effect. This is convenient for its players. Because bets whose balls landed on one of the zeros will get half of their money back. In addition, Ballys Wild West AC also features a Three Card Poker table with limits of $10 to $100.
Aside from the mentioned games, electronic games are also available at Wild Wild West AC casino. Players would also find video Big Wheel with only $1 minimum up to $200. The rest of the table games start only at $5 while payouts at 6-5.
Both the mentioned Roulette wheels contain double zeros. The first one has a minimum of $3 to $200 while the other is $2 to $1000. The Fortune Cup uses as low as 50 cents in chips. However, players must wager at least $2 per race.
Experience the best video poker at Wild Wild West Atlantic City NJ. This would be the 8/5 Bonus Poker. Players will receive a return of 99.17% for this game. There are also five coins and perfect play. The classifications would be, dollar, half a dollar, and quarter.
Players Rewards
Caesars Rewards or also known as Total Rewards is utilized by Bally's Wild Wild West for its players. These rewards cards can be used in their slots, table games, video poker, and selected video table games.
For every $500 bet at slots or $1000 at video poker, players receive 1 cent as compensation. There is also compensation for hotel stays, restaurants, and free play for their active members. In fact, these offers rewards can be enjoyed by players at Caesars Entertainment resorts in Atlantic City.
Our experts make these decisions. As a result of this data, you will be able to choose the best NJ Online Casinos and Online Black NJ. Particularly since they are tailored to your specific requirements.
Live Entertainment at Wild Wild West Atlantic City
Wild Wild West highlights live performances from local bands every weekend. Bally's Wild West also features fun activity which include a mechanical bull and Beer Pong.
Guests can also enjoy a chilling and relaxing night at Wild Wild West AC casino boardwalk Atlantic City NJ. The hotel-casino has two bars that guests can visit anytime.
Is Atlantic City Open Now?
After months of no operations, Atlantic City casinos are now open again, ready to serve their guests. The COVID-19 pandemic impacted Atlantic City's tourism, especially the entertainment industry.
Dining at Wild Wild West
A hotel-casino won't be complete without restaurants to fill our empty stomachs. At Wild Wild West casino Atlantic City, there are two restaurants open to serve their guests. First is the AC Snack Shack which offers sides, tacos, and burgers.
AC Snack Shack is open at Wild Wild West from Thursday to Sunday. They are open from dinner time to late at night. The second is the popular one among the two.
Where is the Best Place To Dine At Wild Wild West?
Guy's Bar-B-Que Joint satisfies guests who are craving barbecue, sandwiches, hotdogs, and nachos. They also cater to orders for meat and slides per pound. This restaurant is themed after the well-known celebrity chef, Guy Fieri. Hence its name.