Bally's Atlantic City is one of the best places where the action begins in the heart of New Jersey. It is a perfect destination not only for family bonding but also for fun and entertainment.
It was popularly known among guests because of its address 'Park Place and the Boardwalk'. Also, Bally's Casino Atlantic City, New Jersey has over 1,169 rooms. This counts them as one of the largest hotels in the city.
For over 40 years, Bally's has been celebrating its wonderful years in the Atlantic City Boardwalk. They are delivering their customers a good dining selection, one of the largest sportsbooks in Atlantic City, and many more!
While the Wild Wild West NJ Casino remains under Caesars, Bally Casino Atlantic City was sold to Twin River Worldwide. The deal was closed in 2020 but is still undergoing regulatory approval.
In spite of its current state, Bally's impresses its NJ Online Casino guests with a Caesars Entertainment vibe. They do not only deliver a selection of table games but also a number of slot games and video poker.
100% Deposit Match Up To $1,000 + $25 On The House
100% Up To $1,000 First Deposit Bonus + $20 on Sign Up
Up To $100 Cashback + $30 Free On Signup
1x playthrough requirement
100% Deposit Match Up To $500
100% Deposit Match up to $2500 + $25 on the House
100% Deposit Match Up To $2,500 + 2,500 Reward Credits®
50% Deposit Match Up To $1,000
100% Deposit Match Up to $500 + 100 Free Spins
100% Deposit Match Up To $500
The History of Bally's Casino Atlantic City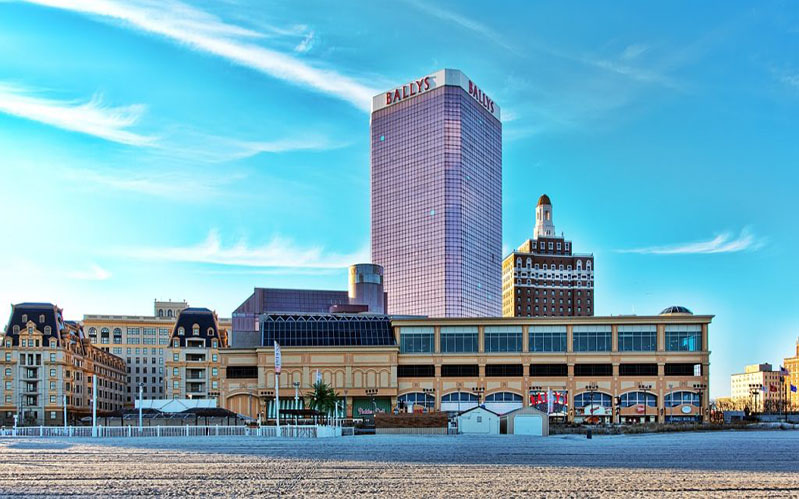 The current location where Bally's is proudly established was previously the location of two separate hotels. These hotels were the Dennis Hotel and The Marlborough- Blenheim Hotel.
In 1900, the Marlborough was built by Josiah White III in a Queen Anne style architecture. It was situated between Park Place and Ohio Avenue on the boardwalk.
Because of its success, the resort expanded in 1905 with a new architect, Will Price of Price and McLanahan. He was hired to design and create a new detached wing named the Blenheim which opened in 1906.
Furthermore, the hotel was then renamed the Marlborough- Blenheim.
The Dennis Hotel
On the other hand, along Michigan Avenue, Dennis Hotel started as a pre-civil war lodge. Originally, the hotel was built and established by William Dennis. In 1892, the hotel extended under its new acquirer Joseph H. Borton with a huge French chateau style.
After the turn of the twentieth century, the hotel was then sold to Walter Buzby. After the new acquisition, the hotel expanded to a huge six-story wing on its east in 1906. The architect behind this renovation was Walter Smedley from Philadelphia.
Following those improvements, Michigan Avenue's west wing was demolished in 1892. Smedley also designed a larger six-story wing on the west and in 1925, he then designed a ten-story rear wing.
This new enormous addition contained ballrooms and a new lobby which then connected both east and west wings. The new rennovation extended to the Boardwalk.
After the closing of Smedley's, Buzby was forced to hire another Quaker firm from Philadelphia. Price and Walton designed another addition to the Michigan Avenue west wing, extending it to the ocean. It was a seven-story addition making the west wing equal to the east wing.
The Buzby family sold the Dennis Hotel to Gary and Lewis Malamut in 1969 for $4 million. However, in 1975, Gary and Lewis fell short of their mortgage. This led to the return of the hotel to the Buzby family. The First National Bank of South Jersey soon foreclosed the property.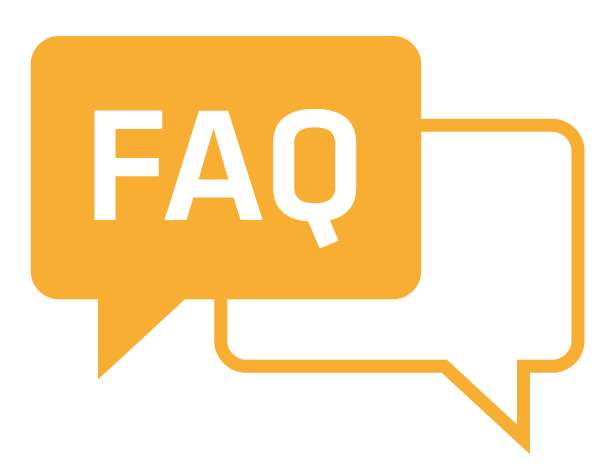 The 1979- 2000 Bally's Park Place
On March 14, 1977, the white family sold the Marlborough-Blenheim hotel. It was acquired by Reese Palley, a rich, prominent art dealer, and local attorney together with Martin Blatt a businessman.
The two reserved a $35 million budget for its renovations. Their goal was to establish a modern casino hotel while preserving the Blenheim wing. It was successfully placed under the National Register of Historic Buildings with Palley's efforts.
Palley and Blatt put Marlborough-Blenheim leased the hotel for 40 years to Bally Manufacturing in June 1977. The lease had an option to further 100 years. Bally Manufacturing was the largest producer of slot machines in the world.
Furthermore, Bally made a statement on purchasing the then foreclosed Dennis hotel from the First National Bank of South Jersey. The announcement was made on August 17, 1977.
An announcement shook the public when Josiah White IV, grandson of the Marlborough-Blenheim's founder officiated the closure of its hotel. The front door was literally locked with no one allowed to enter.
In addition, Bally announced its plans to demolish the three hotel buildings namely the Dennis, the Marlborough, and the Blenheim. Maxwell Starkman Associates designed an $83 million hotel-casino in spite of protests for the new 'Bally's Park Place Casino and Hotel'.
It was said that the new resort was an octagonal hotel tower with an enormous three-level podium. The 39 stories were also said to contain a 75,000 square-foot casino with resorts and facilities for conventions.
The Turnout of Events
However, despite their efforts of lowering construction costs and the speed of construction, launching was far from sooner. The Dennis hotel served as a temporary hotel for Bally Atlantic City rooms until the construction of a new one.
Bally then demolished the Marlborough-Blenheim in November 1978. They immediately cleared the area to make way for the new building which is the Bally's Park Place Casino. It opened its doors to its customers with freshly renovated Dennis as their hotel on December 30, 1979.
Furthermore, the construction of a 750 room modern-style hotel tower soon followed in 1989. It highlighted an exterior of dazzling pink glass. In addition, a second casino opened at Bally's which was named the Wild Wild West casino.
Is Bally's Atlantic City Closing?
No, it is not. Ballys AC NJ is not closing but instead, makes efforts to bounce and bring back its glory.
The Ballys Atlantic City From The Year 2000 and Today
Bally's Park Place was rebranded by changing its name in the year 2000 to Bally's Atlantic City New Jersey. In 2003, the neighboring Claridge Hotel and Casino was acquired and eventually became part of Ballys. It was named the Claridge tower.
The casino located at the Claridge tower was renovated in 2008 called The Ridge. It was renovated to an upscale lounge casino from a basic floor casino. Furthermore, Bally's was acquired together with Caesars by Harrah's Entertainment in 2005.
It also bought the row of shops in between the Boardwalk and Dennis tower, spending around $38.5M. They then tore down the shops, restoring the open plaza and the front of the Dennis tower. They also spent around $23 million on this project together with the renovation of the rooms of the Dennis tower.
The Ridge soon closed its casino and food services in 2012. However, its 500 hotel rooms continued to be in service for Bally's guests. After it was sold in 2013, it was reopened as the Claridge Hotel independently.
As a part of the corporate aftermath, Bally's ownership was transferred to Vici Properties in October 2017. But Bally Atlantic City casino was then leased back to Caesars Entertainment.
The Acquisition of Bally's Casino Atlantic City
As of today Bally's Wild West is still operating in the city. Ballys Wild West AC is also among the popular names when it comes to entertainment and fun.
Who bought Bally's Atlantic City Casino?
Twin River Worldwide Holdings which then became Bally's Corporation acquired Bally's AC from Caesars and Vici. The acquisition did not include the Wild Wild West Casino from the deal. Wild Wild West AC's 'The Book' sports betting in Atlantic City will be transferred to Caesars.
The acquisition was completed in November 2020 announcing that they will get a license for Bally's. Through this, Bally Casino Atlantic City NJ can operate their own online sports betting, casino, and sportsbook.
Are Caesars and Bally's Connected?
Yes, they are.
Guests go back and forth between Caesars and Bally's without heading outside the property. Through Wild West Atlantic City, Bally's is connected to Caesars
What is there to do in Bally's Atlantic City?
There are lots of things guests can enjoy at Bally's. Aside from its casino, they can have a vacation well spent at their hotels. Also, people would love a great dining experience in their restaurants.
Gaming at Ballys Atlantic City NJ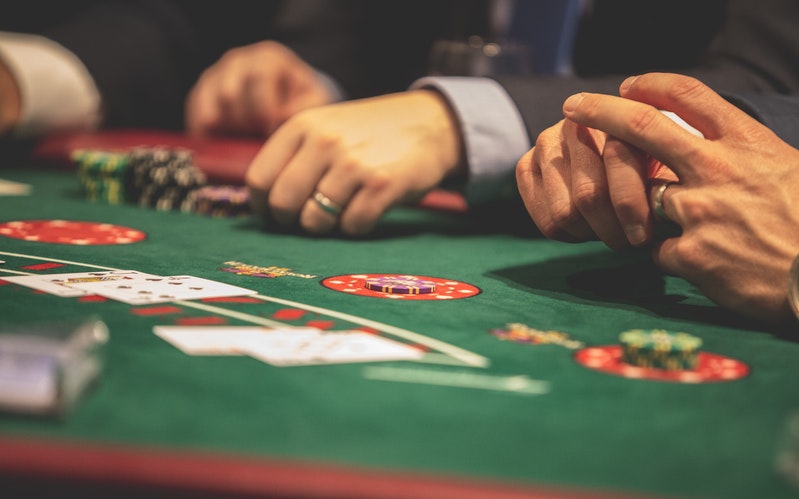 Ballys Hotel NJ consists of two enormous casinos. They have a gaming space with over 220,000sq ft. This consists of 5000 slot machines, table games, and other features. Aside from this, players are also granted rewards while playing at Bally's. Bally Atlantic City total rewards are among the things players enjoy at Bally Online Casino NJ.
Total rewards Bally's Atlantic City and Bally's Wild West Atlantic City are also based on casino play, services, and purchases. That's why they are one of the total rewards casinos in Atlantic City.
One of Ballys Casino Atlantic City NJ goals is to continue providing quality gaming time in their casino. Continuous developments of their gaming facilities is always a priority at Bally's.
In multiplayer Roulette, the spinning of the ball is automatic. However, the functions for the payout and bet are mostly handled by computerized video terminals for players individually.
In addition, in Bally's Wild Wild West, a live dealer is streamed on a huge TV screen while players play. They then place their bets on a video terminal showing their cards in a multiplayer game.
To qualify for Bally casino in Atlantic City and Wild West NJ, players must be at their legal betting age. Individuals who are below this age limit are not allowed to play at their casino under the NJ Law.
However, inside the hotel, these minors are allowed but only to go through the main aisles of the casinos. They should be accompanied by an adult over 21 years old and shouldn't slow or stop watching games.
There are also questions about, where can you place sports bets in Atlantic City, well, there's a lot. But players can also bet on sports as Caesars Sportsbook and Ballys in Atlantic City.
Also for concerns, players can also reach Bally's customer support using Bally's AC phone number. They can find this on their official website.
Bally's Hotel Atlantic City FAQs
What happened to Bally's Atlantic City?
Ballys Hotel Atlantic City was sold to Vici Properties in October 2017 as a business spin-off. They returned the facility to Caesars Entertainment. Vici decided to give Bally's Atlantic City to Twin River Worldwide Holdings (later Bally's Corporation) in April 2020.
Is Bally's Atlantic City part of Caesars rewards?
Like other Caesars Entertainment facilities, Ballys Hotel Atlantic City participated in the "Caesars Rewards" rewards system for their players, visitors, and other consumers until February 2021. They used casino gaming, meals, accommodation, amusement, and other purchases to determine rewards. For more information, contact Ballys Atlantic City phone number.
What is Bally's called now?
BLB Investors was created in 2004 in the United States. Twin River Worldwide Holdings was the company's new name. The business changed its name to Bally's Corporation in 2020 after acquiring Bally's trademark from Caesars Entertainment.