The 2022 round of March Madness Betting has concluded. Surprises and shocks made the 2018 NCAA Men's Division I Basketball Tournament even better. However, Kansas, with a dramatic come-from-behind victory against North Carolina, emerged victorious in the end.
It's never too early to start thinking about one of the most significant athletic events of the year, what may happen, and how to place bets on the action. To help you make an informed decision, we've compiled the latest March Madness odds and details here. We also included a list of where you can place wagers on this year's tournament in a safe and secure environment.
Best March Madness Online Betting Sites 2023
Up to $1,500 Back in Bonus Bets
10 x $100 Second Chance Bets
2nd Chance Free Bet Up To $500
Your First Bet Is On Caesars Up To $1,000
How does March Madness Sports Betting Work?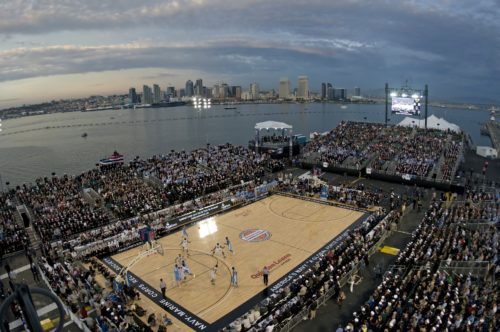 Bets on the NCAA Basketball Tournament, the March Madness, are handled similarly to wagers on regular season games. March Madness sports gambling, though, takes on a new level of intensity when you include the high-stakes tournament structure and the best schools in the NCAA.
Over/Under totals, Point spreads, and other March Madness odds are established for each First Four and Round of 64 contest once the field of 68 teams is announced on Selection Sunday.
Bookmakers swiftly post betting lines for the following slate of games up until the National Championship game. They also modify odds to present form and matchup advantages seen in these one-of-a-kind tournament matches as March Madness teams win and progress into the bracket.
The March Madness Sport Gambling Odds
While the Over/Under, point spreads, and Moneyline are the most popular methods to gamble on March Madness odds, the big dance drama ensures that these oddsmakers are anything from standard.
Over/Under: The Over/Under is the combined March Madness scores bookmakers predict both teams will achieve in an NCAA Tournament matchup. If you think the final tally will be Over or Under the posted total, place your wagers accordingly.
Point Spread: To provide a fair playing field for every team in the NCAA tournament, betting odds establish a point spread before each game.
Moneyline: Picking a March Madness Moneyline is the most straightforward wagering. The Moneyline value for every squad is based on the odds the team has of winning the game by a large margin.
Best Sportsbook for Betting on March Madness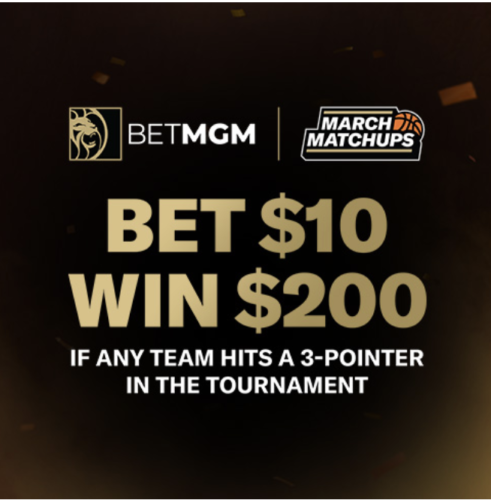 Betting on the NCCAA tournament betting in FanDuel, DraftKings, PointsBet, BetMGM, and BetRivers are all excellent places to wager. If you want to join March Madness in PA or other states, first, you must download the sportsbook app and be physically located in a state where gambling is allowed. After that, sign up for a brand new sportsbook account, submit your information, and activate the March Madness bonus. Here are the most recommended March Madness betting sites.
1. FanDuel Sportsbook
FanDuel is a fantasy sports system that manages to be streamlined and feature-rich.
With options like same-game parlays and NCAA bracket odds readily available, March Madness makes it easy to construct bets with many legs.
2. DraftKings Sportsbook
Customers prefer DraftKings because of the platform's sleek design and plenty of extra features. DraftKings also provides their players with a guide on how to gamble on March Madness.
3. PointsBet Sportsbook
When PointsBet first entered the US market in 2019, it was a complete mystery to most of us. However, it is no longer the case, as the operator makes betting on March Madness much easier.
4. BetMGM Sportsbook
One of the best March Madness betting sites, the recognizable MGM brand, has helped bring attention to this sportsbook. Still, customers quickly learn that there is much more to explore on the site, like the March Madness college gambling.
5. BetRivers Sportsbook
BetRivers provides a reliable service with a sleek and simple interface that is a joy to use. In addition to offering a reliable betting platform, the organization also provides a rewarding loyalty program.
March Madness Brackets
For basketball fans worldwide, March Madness is among the year's most exciting events. The 68 teams in the tournament are chosen by the NCAA Division I Men's Basketball Committee. The teams are shown in the form of a bracket. Here are a few essential things to know about March Madness brackets:
How the field is made up: 36 of the 68 teams get automatic bids because they won their conferences, while 32 spots go to schools that didn't win their conferences.
Things the committee thinks about: When picking the field, the committee looks at the overall record, the toughness of the schedule, and different performance metrics and stats.
The bracket has four parts: the East, the South, the Midwest, and the West. Each region has 16 teams, which are seeded from 1 to 16.
There are two games in each round. The tournament is single elimination, meaning half of the teams are out after each round of matches. Here's how many games are played in each round:
First Four: Four games
First Round: 32 games
Second Round: 16 games
Sweet Sixteen: Eight games
Elite Eight: Four games
Final Four: Two games
National Championship: One game
How likely is a perfect bracket? The NCAA says the chance of making a perfect bracket is 1 in 9.223 quintillions. Even though the committee does most of the work before the tournament, there are always many discussions about which teams still need to make it. Even so, there's no denying that March Madness and its brackets are a source of excitement and anticipation.
March Madness Online Betting Strategies and Tips
Certain tested and proven techniques help you make the wisest March Madness bets despite the NCAA Tournament's reputation as one of the most unforeseen circumstances in sports.
Seek out teams and coaches with relevant expertise.
When the stakes are highest in the NCAA March Madness brackets tournament, having a solid group of upperclassmen to count on and a squad with tournament experience may make all the difference.
There's a great reason why the same trainers tend to make it through to the tournament's second season every year. One's ability to manage lineups and adjust from game to game is priceless.
Check Out the Schedule
The regular season strength of the March Madness schedule is a significant factor in determining which teams get at-large bids to the NCAA Tournament. Additionally, it may be used as a wagering indicator for March Madness games. Assess a squad's quality of its regular-season competitors and the victories it recorded.
Present form and momentum may be the only things that can defeat an established track record. Every year, unexpected champions in the playoffs hit their stride at the perfect moment. Look into the warm and cold spells to determine whether they will persist into March.
The Cinderella Team
One particular way to make money gambling on March Madness is to find a genuine Cinderella team. These might be schools from lower-tier leagues that have mastered the art of a deceptive pace. They can be the sharpshooters who have beaten teams from more significant conferences in exhibition games.
A Cinderella may also be a team with a low seed from a "power conference" that has played well all season and is peaking at the perfect moment in the tournament.
Watch Out for Chances to Wager Live
The March Madness season seems tailor-made for in-play wagering, with its erratic momentum shifts. An exciting opportunity to get into the action, in-play odds reach a fever pitch during March Madness.
You may make hedging and settling bets before the tournament begins effectively via live betting.
March Madness 2022 FAQs
How to bet on March Madness?
FanDuel, DraftKings, PointsBet, BetMGM, and BetRivers are all excellent places to wager on March Madness.
Who is favored for March Madness?
Caesars Sportsbook has Gonzaga's chances of repeating as national champs at +350, the same as they were a year ago.
What team has the best odds of winning March Madness?
Not surprisingly, sportsbooks give Gonzaga the best odds to win the championship (+400). The runner-up from the previous year started the new season as the No.
What are the odds for March Madness 2022?
DraftKings' best odds are +900 for North Carolina, +900 for Kentucky, +900 for Gonzaga, and +900 for Houston; BetMGM's best odds are +1000 for the same four teams. The Zags and Rockets are +850 at FanDuel. PointsBet has North Carolina and Gonzaga listed as +1000 favorites.