FREE Bets from PointsBet Sports and Paige Spiranac Worth $3 Million From February 13 to Selection Sunday!
Another savvy move was made by PointsBet by bringing in Paige Spiranac into the team! Furthermore, the media personality with over 2.9M followers on Instagram officially joined Pointsbet Sportsbook on Tuesday.
Pointsbet.com is determined to expand its reach across the United States. With Paige, a professional golfer and now the new ambassador of PointsBet, this goal is within reach. Paige will also stand as PointsBet's brand ambassador and lead on-air talent.
10 x $100 Second Chance Bets
PointsBet Team on Celebrating Paige Spiranac's Arrival
Paige's coming to the team brought a blazing fire to the PointsBet's legacy in the sports betting industry. In fact, PointsBet NJ tells CasinoWatch how thrilled they are about Paige's entrée.
Johnny Aitken, US CEO of PointsBet stated in a press release,
"Today is a very exciting day for the company as we welcome Paige, the No. 1 most followed and interacted with golf personality on social media in the world, into the PointsBet family,"
"Paige is known for her work ethic and ability to stand out in a sea of sameness, which very much embodies the DNA of PointsBet and our mandate to deliver the fastest and most differentiated way to wager in the legal sports betting market. We will look to deeply integrate Paige across our portfolio of brand channels, including linear and digital content, whilst unlocking unique ways to weave PointsBet into her social media universe as she strives to conquer sports betting and introduce it to her audience."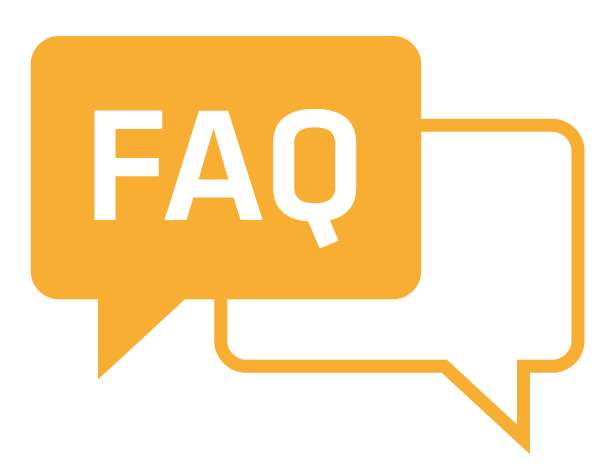 Paige on Joining PointsBet USA Sports
She did not only joined PointsBet as an Ambassador, but Paige will eventually become a shareholder of Pointsbet holdings. Paige will also take part in curating original content for PointsBet. She will be delivering further knowledge on sports betting for the audience.
Aside from that, Paige will also host events, commentary, lead watch parties, and other promotional ideas for PointsBet.
"I believe that sports betting is central to how fans will engage and consume live sports moving forward,"
"And I love connecting with my community on social media and I know this category will be a fun, new way to get my audience more involved with not only golf but all sports. I truly believe in what we're building at PointsBet and I'm thrilled to be a part of this team."
– said Paige Spiranac, PoinstBet's New Ambassador
Not Only a Golf Enthusiast But Also Women's Empowerment Advocate
From a viral trick shot, Paige's audiences always love what she showcases in her social media contents- authenticity. However, she also knows how to put fun and enjoyment into the sports she loves. This was also what made her popular among her online sports fanatics.
Paige was also a former member of the San Diego State University Wome's Golf Team. In fact, Paige's enthusiasm for digital content started there.
Currently, Paige's Instagram account has over 2.9M followers. This is indeed the largest no. of following for any golf-related social media account. Her social channels around the globe also have millions of interactions and engagements from her followers.
Paige truly is a sensational social media influencer in sports. In fact, she even outnumbered the most popular names in golf when it comes to her engagements. These names include Bryson DeChambeau, Rory McIlroy, and Phil Mickelson. And we almost forgot, even Tiger Woods himself!
Aside from golf, Paige is also an advocate of anti-cyberbullying. Together with The Cybersmile Foundation, women's empowerment and body positivity.
Indeed, Paige spiranac PointsBet ad is not only a social media celebrity but also in real life. She is also popular for her advocacy on living an active and healthy lifestyle.
Paige also currently runs a live podcast, "Playing A Round with Paige Renee". Of course, her podcast unfailingly tops every sports podcast every week.
PointsBet NJ Sportsbook Promo
In celebration of the new addition to their team, a PointsBet sportsbook promo will be shared with all their bettors. Starting February 13, 2021, PointsBet will give away $3 million in FREE bets!
So excited to be joining team @PointsBetUSA! To celebrate we are doing a big giveaway! A round of golf with me! Follow Pointsbet on Instagram to be entered to win. We will be picking THREE winners!! https://t.co/i3nSsLbZS9

— Paige Spiranac (@PaigeSpiranac) January 26, 2021
This will be during selection Sunday for the NCAA Division for Men's Basketball Tournament. The "Make It Rain" promotion will be organized by Paige, highlighting the basketball game of her choice.
For every 3-pointer the team makes, the participating bettors of the chosen game will receive $3 in FREE bets. To sum up, that is 30 games of college basketball for 30 days.
Furthermore, PointsBet Paige spiranac will also be opening a contest for a chance to win a round of golf with her. Three lucky PointsBet followers will be chosen for this contest.
Also, you do not need any PointsBet NJ promo code to qualify for this contest. In fact, anyone is open to join this contest. All you have to do is follow both @_paige.renee, and @PointsBetUSA on Instagram. However, you must do this step before February 7, 2021, where the Waste Management Open will take place.
Is PointsBet Online Sports Betting NJ Safe?
Yes, it is. In fact, PointsBet went through strict regulatory standards in PointsBet sportsbook locations including New Jersey, Iowa, Indiana, Illinois, Colorado. PoinstBet has also a license in each of the mentioned states. So it is safe to play NJ PointsBet.
PointsBet Sports Betting NJ Online
Known for its rapid growth in a span of months, PointsBet Sports is one of the many sportsbooks in the country. Currently, it is taking the US gambling market by storm with the promise of an exceptional betting experience.
Furthermore, PointsBet's industry-leading technology would always keep the PointsBet sportsbook app on the list of the best sports betting sites in USA.
The PointsBet App is also one of the gems in PointsBet sports betting. They do not only offer the smoothest and finest but also a user-friendly mobile app. In fact, it is available on both iOS and Android devices. The PointsBet New Jersey app takes sports betting to a whole new level.
In the US, PointsBet sports betting NJ is the only bookmaker offering points betting online. This is also another way of betting however in an unusual and creative way.
To know more about PoinstBet, you can also visit our PointsBet sportsbook review. From there, you can sign up for a free account and enjoy a PointsBet risk free bet NJ. We are also giving away a free PointsBet casino and sportsbook promo code for you to claim the free bets as a new player.
What States is PointsBet NJ Sports Available?
PointsBet Sports is delivering their expertise in sports betting to PointsBet sportsbook locations around the country. This includes; New Jersey, Colorado, Michigan, Illinois, Iowa, and Indiana.
How Do I Contact NJ PointsBet?
You can contact PointsBet NJ sports betting through their customer support options. This includes email support, telephone services, live chat option, social media, and their website help options.
For issues that need immediate assistance, you may reach the PointsBet NJ phone number 833-338-PBET.
Best Sports Betting Sites In USA
Enjoying this PointsBet NJ sports betting news? Here are some of the top-ranking sports betting sites you might want to check out! By clicking on the 'PLAY NOW' button, FREE bets and promo code will be given away for new players. So go check them out now!
10 x $100 Second Chance Bets
Resources:
Media Contacts
Patrick Eichner
Director of Communications, PointsBet
(908) 723-4341
[email protected]
Alyssa Romano
Vice President of Communications, Octagon
(516) 698-5165
[email protected]