One of the oldest and the first establishments to offer both gambling and leisure is the Resorts Casino Hotel. Since its launch on May 26, 1978, Resorts AC has been thriving through its years in business among NJ online casinos.
However, Resorts isn't like its ginormous competitors which are the Atlantic City hotels. It might be smaller compared to others, but surely it can still compete against them.
Lately, the COVID-19 struck different parts of the world. And the hotels in Atlantic City are not exempted. Businesses and establishments offering services and entertainment are severely affected by the pandemic. They were forced to shut down and pause their operations.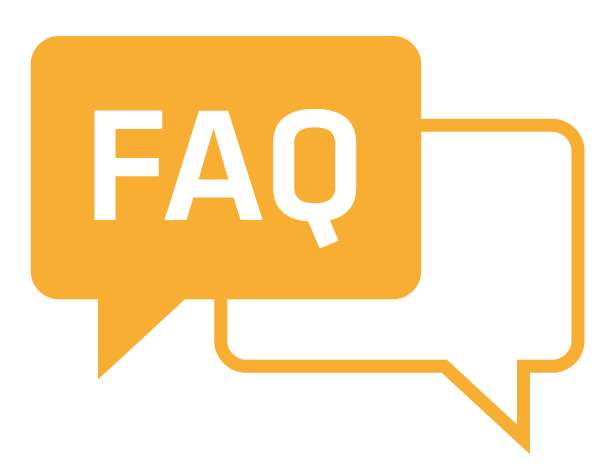 The Coronavirus Pandemic clearly made nuisances in the gaming industry. In spite of these challenges, Resorts AC Casino Hotel has stood strong despite the turmoil. It has been beaten by the outbreak and now slowly rising back to its former glory.
In addition to that, the Resorts Hotel in Atlantic City recently announced a new dining concept. In partnership with the Dougherty family, they are looking forward to their launch in the Spring of 2021. Dougherty's family is the owner and operator of Dock's Oyster House and The Knife & Fork Inn.
Dougherty's Steakhouse and Raw Bar will succeed two of the diners that closed earlier this year. It will be placed where Gallagher's Steakhouse and Gallagher's Burger Bar were formerly situated.
This recent investment only proved that Resorts Hotel Atlantic City is one of the most competitive in the states. The gambling industry in Atlantic City might be tough and rigorous but Resorts will always find its spot.
Resorts Hotel and Casino Atlantic City NJ History

A historic event took place on May 26, 1987, when Resorts International opened its doors for business. In fact, people flocked its opening showing their interest and excitement in the newly opened establishment. Before it became Resorts International, Hotel Resorts Atlantic City was the first legal casino outside of Nevada.
Who Owns the Resorts Casino in Atlantic City?
Morris Bailey, a businessman, owns Resorts Casino-Hotel Atlantic City which is operating under Mohegan Sun. Resorts casino stood strong for years in partnership with Jimmy Buffett and his Margaritaville trademark.
Striving Amidst the Pandemic
Despite the after-effects of the pandemic, Resorts AC assured that no outbreak will distract its progress.
"It's certainly the most difficult experience that I've ever been through in 30-plus years of being in gaming,"
"(But) we deploy capital when we feel it'll be the most useful (and) in preparation for what we believe are brighter days."
– said Giannantonio, Resorts CEO on their efforts of doing capital strategy in this time of the pandemic.
Furthermore, Resorts Casino Hotel Atlantic City, NJ has future plans of launching a brand-new table game spot. This will be extravagant since the area is electronic which adds more accessibility to players. It is said to be available to the public around the Memorial Day
"It's for the benefit of our customers,"
"It's going to be very convenient."
– said Giannantonio while referring to its location adjacent to the DraftKings Sportsbook, player's lounge, and slot room.
Resorts Casino Hotels is More Than Just An Establishment
For Morris Bailey, the staff and guests' safety is the most important. So he made sure that health is well-taken care of by investing for them. To clean the air inside the hotel, Resorts AC Casino Hotel installed a bipolar ionization program.
Aside from that, they also equipped the hotel-casino with ultraviolet light to decontaminate crowded areas.
"Not many people would put (that level of investment) into their buildings,"
"But (Bailey) is because he loves Atlantic City, he loves our property, loves our employees and our customers. And he wants to make sure we're doing everything we can to make sure we provide the safest experience possible."
– said, Giannantonio regarding the investments for the COVID-19 measures.
Resorts Atlantic City Footsteps To Success
Resorts Hotel Atlantic City New Jersey was acquired for $35 million in 2010. The hotel and casino were recently renovated to expand its conference center for $5. More projects like the, $25 million room renovation took place.
It also included a $35 million price tag for Jimmy Buffett's Margaritaville and Landshark Bar and Grill. Furthermore, for the construction of Draftskings Sportbook, they spent several more millions.
"Well, we certainly believe in Atlantic City,"
"Morris and his family made this investment in the market, one to resurrect a property that he really loves, but, two, to do it the right way."
– said, Giannantonio
Does Resorts AC Have a Pool?
Like other hotels in the area, Resorts AC Casino Hotel features an Indoor and Outdoor Pool. It has a fantastic facade of the ocean. In fact, the pools are open and available to its guests 24/7.
What was Resorts Casino Before?
As the first casino among other Atlantic City hotels, Resorts was a legal and licensed casino. The location where it stood now was inhabited primarily by two three-story wooden Quaker rooming houses. It was called The Haddon House and The Chalfonte House.
100% Deposit Match Up To $1,000 + $25 On The House
100% Up To $1,000 First Deposit Bonus + $20 on Sign Up
Up To $100 Cashback + $30 Free On Signup
1x playthrough requirement
100% Deposit Match Up To $500
100% Deposit Match up to $2500 + $25 on the House
100% Deposit Match Up To $2,500 + 2,500 Reward Credits®
50% Deposit Match Up To $1,000
100% Deposit Match Up to $500 + 100 Free Spins
100% Deposit Match Up To $500