Over the more than 40 years that legal gambling has been permitted in New Jersey, a dozen casinos have opened in Atlantic City. But the question now is, how many casinos are open in Atlantic City?
To recap, four stopped doing business in 2014, and one more did so in 2016. Two of those establishments launched under various names, and at least one of them is currently a hotel that does not provide gambling. There have been several schemes for the other two, but none have proven successful.
Nine land-based and 22 New Jersey online casinos comprise 31 alternatives in the AC gaming market today. It had seen its fair share of ups and downs and several times when all casinos were forced to close because of government shutdowns or widespread pandemics.
Brief descriptions of each of Atlantic City's casinos are provided here. We also included information on their current locations.
List of casinos in Atlantic City
100% Deposit Match Up To $1,000 + $25 On The House
100% Up To $1,000 First Deposit Bonus + $20 on Sign Up
Up To $100 Cashback + $30 Free On Signup
1x playthrough requirement
100% Deposit Match Up To $500
100% Deposit Match up to $2500 + $25 on the House
100% Deposit Match Up To $1,250 + 2500 Reward Credits®
50% Deposit Match Up To $1,000
100% Deposit Match Up to $500 + 100 Free Spins
100% Deposit Match Up To $500
Live and Operating Atlantic City Online Casinos
1. Borgata Casino New Jersey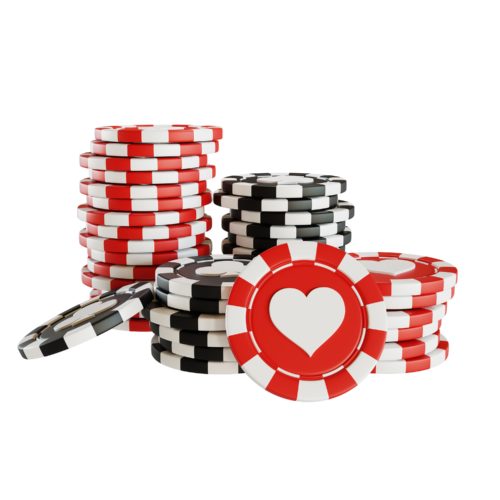 The Borgata debuted on July 2, 2003, making it the newest casino in Atlantic City in terms of structure. With 2,767 rooms, the Tuscany-themed casino has the most rooms of any hotel connected to an AC casino. Off the Boardwalk, in Atlantic City's Marina neighborhood. The hotel rates are typically the highest in town and are frequently the most lucrative casino.
2. Caesars AC Casino
When legal gambling became available in Atlantic City in the late 1970s, Caesars Casino was one of the first casinos to operate there. The day it debuted on June 26, 1979. The casino is close to Bally's in the Midtown area of the Boardwalk. There are 1,141 rooms in the hotel with a Roman motif. As of 2020, Caesars currently owns the portion of the "Wild Wild West Casino" that was formerly a part of Bally's due to various shifts in the company's administration.
This is one of the best casino in Atlantic City. It has 1,169 hotel rooms and first opened on December 29, 1979. It is a casino with a contemporary concept that is situated in midtown along the Boardwalk.
4. Hard Rock Hotel & Casino Atlantic City
The venerable Trump Taj Mahal casino shut down in 2016. It was the precursor to the Hard Rock Hotel & Casino Atlantic City. On April 2, 1990, the Trump Taj Mahal made its official debut amid much hoopla. The Trump Taj Mahal was decrepit and outdated when The Hard Rock debuted in the summer of 2018. Still, it is now a much more appealing and trendy casino hotel following substantial renovations. The 1,971-room casino with a rock and roll motif hosts several live concert activities. It is situated halfway between Resorts and Ocean casinos on the uptown section of the Boardwalk.
5. Golden Nugget Casino New Jersey
The fifth casino addition to how many casinos are open in Atlantic City. With only 717 total rooms, The Golden Nugget is Atlantic City's tiniest casino in terms of hotel rooms. Trump Marina was once known as Trump's Castle when it was launched on June 19, 1985. It acquired its current name, the Golden Nugget, in 2011 following a shift of ownership structures. It is situated in the Marina neighborhood of the city, as suggested by its original title.
6. Ocean Online Casino AC
On April 2, 2012, the Ocean Casino Resort had its grand debut as the Revel Hotel Casino Atlantic City. The construction is the second-highest casino tower in the US and the fourth-highest property in Atlantic City. The northernmost casino on the Boardwalk is uptown and features 1,399 hotel rooms. After two years in operation, the Revel Casino shuttered on September 2, 2014, due to early budgetary and debt problems. The massive building was abandoned for several years, underwent several ownership changes, and on June 27, 2018, it reopened as Ocean. It is considered a more upscale and sedate gaming location on the Boardwalk.
7. Harrah's Casino NJ
One of the first casinos in Atlantic City to launch on the Marina portion of the city on November 27, 1980, is Harrah's. It boasts 2,587 rooms and is renowned for its indoor swimming pool spot named "The Pool at Harrah's," which is housed behind a glass dome. The swimming pool also transforms into a well-liked nightlife destination on the weekends with "The Pool After Dark," which has over the years welcomed celebrity appearances.
8. Tropicana Casino Atlantic City
On November 26, 1981, the Tropicana Casino first opened its doors. The 2,364-room casino with an Old Havana motif is situated on the Boardwalk's down beach end. There are six distinct towers at the hotel.
Casinos in Atlantic City New Jersey FAQs
How many casinos are still open in Atlantic City?
There are nine casinos operational in Atlantic City. And Caesars Entertainment owns three of them.
How many have Atlantic City casinos closed?
These are the list of Atlantic City Casinos that stopped operating:
Atlantic Club Casino Hotel
Atlantis Hotel and Casino
The Claridge Casino and Hotel
Playboy Hotel and Casino
Revel
Sands
Showboat
Trump Plaza
Trump Taj Mahal
Trump World's Fair
What casinos are left in Atlantic City in 2022?
Here's an answer to the common question, how many casinos in Atlantic City are still operating?
Borgata Hotel Casino & Spa
Bally's Atlantic City
Golden Nugget Atlantic City
Caesars Atlantic City
Resorts Casino Hotel
Harrah's Atlantic City
Ocean Casino Resort
Hard Rock Hotel & Casino
Tropicana Atlantic City
Is everything open in Atlantic City?
Yes. After the closure due to the pandemic, the retail stores and outlet malls are indeed open.