You are an avid online gambler, right? Do you appreciate accessing your computer, tablet, or phone in order to play casino games or make online sports wagers? If so, you have likely experienced some difficulty placing online deposits at some point.
Your bank may have declined your debit card because it was wary of the casino you were playing at online, or your digital currency holdings could have performed better, leaving you with a smaller sum than you would like.
Prepaid gift cards are one of the finest methods for making deposits at online gambling sites. 
Using gift cards for online gambling is safe, quick, and an excellent way to stick to a budget. This article review will share all the tips and techniques for using gift cards for gambling. We may even disclose the best prepaid card for betting and our preferred prepaid card-accepting online casinos.
Up to $1,500 Back in Bonus Bets
Online Casinos Accepting Prepaid Credit Cards
Typically, prepaid gift cards are accepted by every casino on the internet that accept credit or debit cards. Visa prepaid cards and AMEX prepaid cards function on the same methods as credit cards, which is one of their many advantages. The casino does not need unique technology to deal with these cards because it already processes credit card alternatives.
However, a few online casinos are separate from the rest, a few for their bonuses and others for their extensive game libraries. Here are a couple of our fave prepaid card-accepting online casinos.
Caesars Gift Cards 

BetRivers Gift Cards

PointsBet Gift Cards
The Top Prepaid Gambling Cards
As you undoubtedly already noticed, a variety of prepaid cards can be used for online betting. The majority of these cards are available at grocery stores, shopping centers, and petrol stations, and the amount of money loaded onto them can be customized.
Here is a breakdown of the several most common gift cards for online gambling:
Visa Gift Card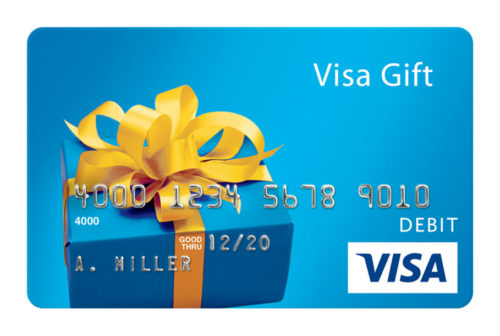 The Visa Prepaid card is the epitome of convenience when it comes to online casino wagering. Visa gift cards function identically to Visa debit and credit cards, and you will have the option between single-use and reloadable cards.
Instead of purchasing a new gift card each time you intend to make a deposit, we recommend purchasing reloadable cards, which can be used multiple times. Visa gift cards are available for purchase on the Visa website and at many retailers, including petrol stations and dollar stores.
Vanilla Gift Cards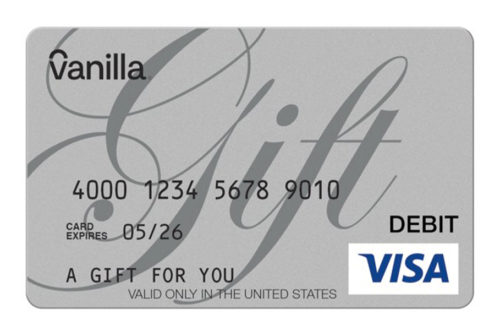 Vanilla prepaid cards are Visa-powered and almost exclusively available in the United States. In addition, they have streamlined the Visa prepaid card ordering procedure. You can order a Vanilla card online in only a few minutes.
Or, if you're out and about, you can find Vanilla cards at a lot of the same retailers that sell traditional Visa gift cards.
Suppose you're equipped with two email addresses. In that case, you can send and receive eGift Cards through the Vanilla website and use those at online casinos or sportsbooks.
Paysafecard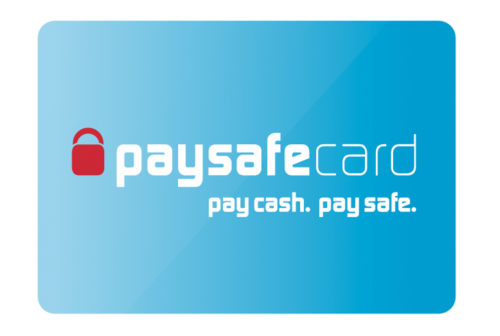 The Paysafecard is a pre-paid card/voucher explicitly designed for online wagering. In fact, this is what their website states.
Paysafecard functions like a traditional gift card or voucher, but it is simpler to use, and its creators understand the needs of gamers and gamblers. The Paysafecard is quick, operates with unique 16-digit PINs, and requires no personal information. In addition, you can effortlessly monitor your Paysafecard balance and reload the card using the app.
The only disadvantage is that Paysafecard is not a US product, so locating them in physical stores will be challenging.
AMEX Gift Card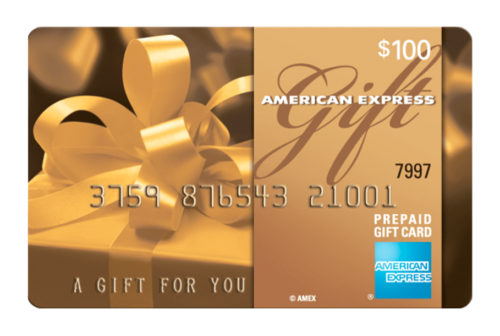 American Express is among the most prominent providers of financial services in the United States but also one of the most challenging. The business in question has yet to do something suspicious, but their cards appear to have more issues than other types.
While AMEX prepaid cards encounter fewer issues, AMEX credit and debit cards frequently become inactive when attempting to make online purchases, including from major retailers such as Google.
We have never had any issues using prepaid AMEX cards at online casinos. However, we prefer to use Visa gift cards for online wagering. Some prepaid cards issued by AMEX incur a $6 to $8 fee, which, for a $25 gift card, is an immense drain on your finances.
How to Fund Your Account Via a Prepaid Card
Utilizing a prepaid gift card for gambling online couldn't be easier. Here's how to initiate a deposit with a gift card:
Step 1: Navigate to the Cashier section after logging into your preferred online casino. You can then select your preferred deposit method. Select Visa if you have a Visa gift card, AMEX if you have an AMEX gift card, etc.

Step 2: Request an incentive before making a deposit! The majority of welcome incentives are restricted to initial deposits, so make sure to take advantage of them!

Step 3: Enter the desired deposit amount, followed by the card number and security code. In contrast to credit/debit cards, gift cards lack names and expiration dates, so you only need the card number and security code!